Infant Jesus Homes & Children's Centres (IJHCC)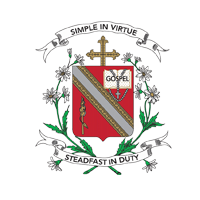 Inspired by the mission of the IJ Sisters, the Infant Jesus Homes and Children's Centres (IJHCC) continue to serve at-risk children and young persons from financially challenged and disadvantaged family backgrounds. We serve and support the community in caring for those in need of protection through our Residential Care Programme. By providing relevant programmes and activities in a safe and caring environment, IJHCC aims to enable them to be inspired, gain confidence and develop in character during this critical phase in their lives.
PROGRAMMES AND ACTIVITIES
Programmes and activities offered by IJHCC for the children are:
Out-of-School Hours Programme: IJ Galilee Centre, IJ Village
Programmes and activities, such as cooking, pottery, gardening, drama, dance and music, are organised to provide them with the opportunity for self-expression.
INFORMATION
Infant Jesus Homes and Children's Centres (IJHCC)
503 Ang Mo Kio Street 13
Singapore 569406
Tel : (65) 6459 4801
Fax: 6459 3717
Wesbite: www.jhcc.org
Email: [email protected]