Volunteer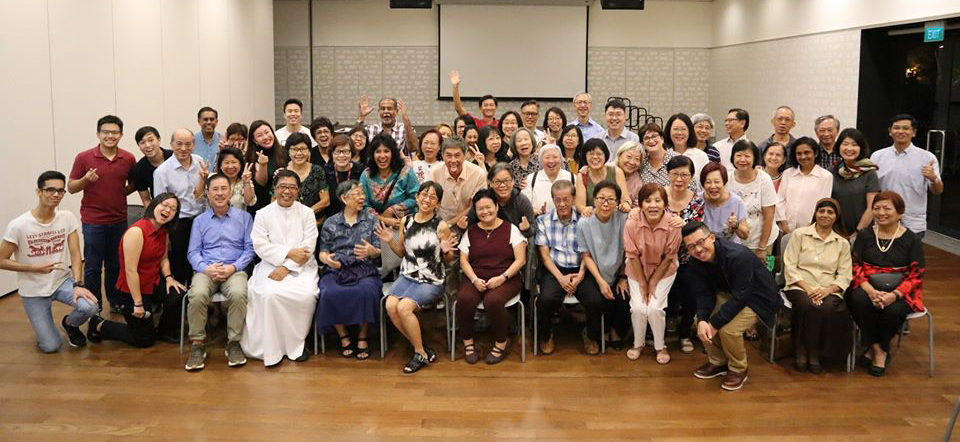 Called to Serve
Thank you for wanting to volunteer with us and use your God-given skills and talents meaningful to empower others.
Volunteering outside of the parish helps me to see Christ in those who needs our help and care. The fruit that I received from volunteering at Caritas Singapore-Agape Village is joy and I should share my joy with others. This is the way to new evangelisation; reaching out to others through deeds and not just words.

Ms Sylvia Lee volunteers at Caritas Singapore-Agape Village for the Share-A-Pot programme since 2016, ABLE Respite Centre, and other ad-hoc events.
The Caritas Singapore family is made up of more than 20 Catholic charities and organisations serving the marginalised and vulnerable in our community. We are sure you can find an activity that touches your heart and make a difference in the life of someone else today.
People volunteering for these important tasks give of their time with so much love. We joke and laugh and we learn from one another. We try to be sensitive and flexible and conscious of one another's needs.

Madeleine Quek, one of our volunteer leaders at Caritas Singapore since 2006.
Unsure where to serve? Indicate your interest by signing up as a volunteer and our Volunteer Coordinator will be in touch with you.
For School/ Corporate volunteering enquiries, contact us at [email protected].