Donate

We rely on your financial support to continue our work to serve diverse and marginalised groups including low-income families, youths-at-risk, the incarcerated, people with physical disabilities, and also people with mental health problems.
Charities Week is an annual fundraising event organised by Caritas Singapore, the social and community arm of the Catholic Church in Singapore. Caritas Singapore is the umbrella body for 27 Catholic Charities that help the vulnerable and marginalised regardless of race or religion. It is also a member of Caritas Internationalis, a global confederation of over 160 humanitarian organisations.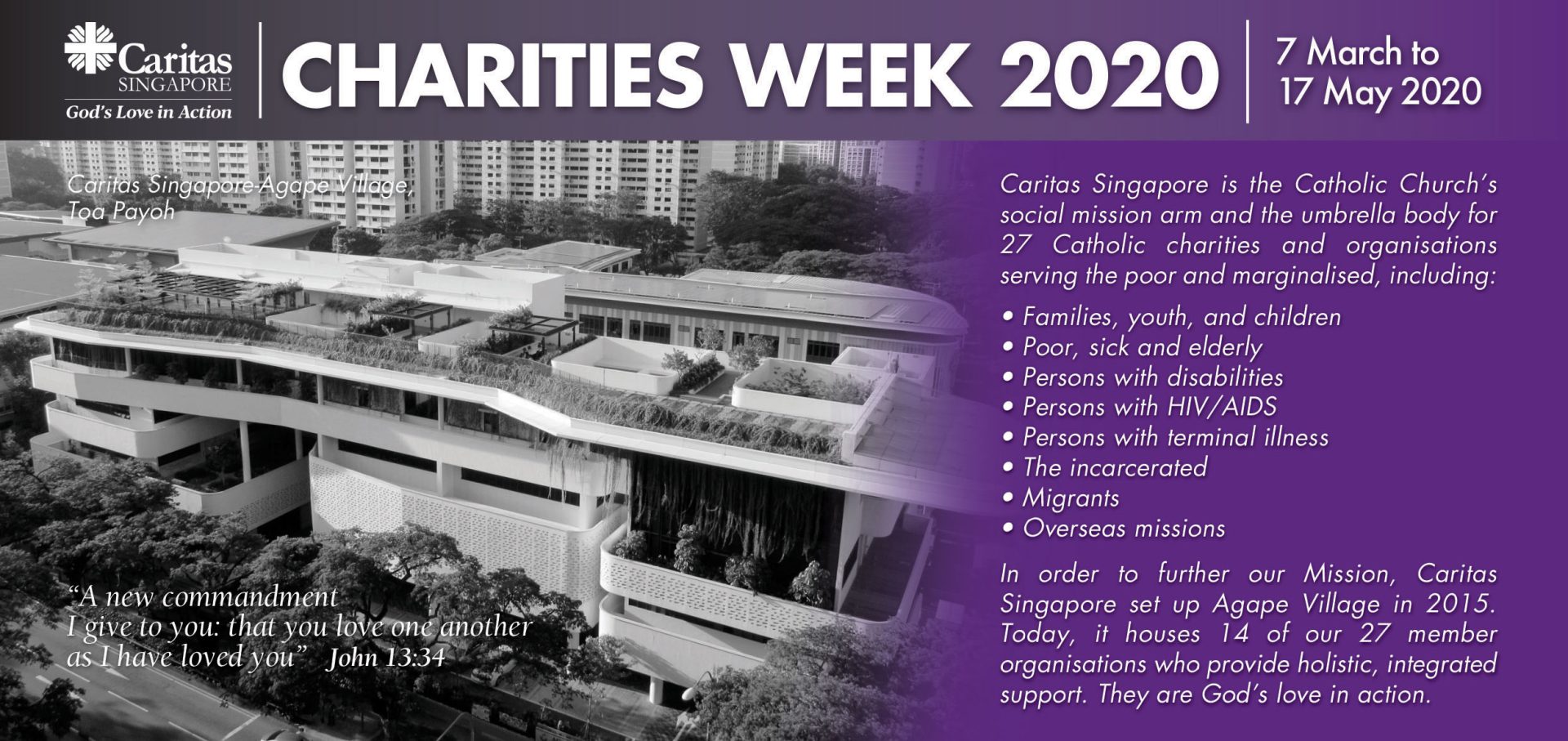 Your Donations Make a Difference
Be one of our passionate Patrons.
Set up a monthly donation to help sustain our cause.
Pick up a Charities Week 2020 appeal envelope from your parish. Donations can be made in the following ways:
Download the Donation Form Here

Write a cheque payable to

"Caritas Singapore"

and drop the appeal envelope into your parish donation box.

Or mail it to: 55 Waterloo Street #08-01 Catholic Centre Singapore 187954.

Drop the appeal envelope in your parish donation box with your cash donation.

Please DO NOT MAIL CASH.


Tax Deductions
All donations are eligible for tax deduction (250% from 1 January 2016 to 31 December 2021). To qualify for auto-tax inclusion, kindly indicate your request on the donation form and provide us with your NRIC / FIN / UEN number.