Catholic Aids Response Effort (CARE)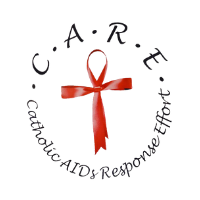 Catholic Aids Response Effort (CARE)  provides care to people living with HIV/AIDS and their families. The team (comprising staff and volunteers) provides befriending, counselling and support through various programmes.
PROGRAMMES AND ACTIVITIES
CARE's primary programme is running the shelter for homeless men who are living with HIV/AIDS.  Besides catering to their physical needs like temporary lodging, clothing and food, CARE adopts a holistic approach towards helping them return to society and lead a fulfilling life.
The non-residential programme provides financial assistance and other forms of support for HIV+ women and their families.  This includes monthly food ration, school transport money for school-going children, school textbook allowance among others.
CARE also conducts regular outreach programmes at Catholic schools and parishes to raise awareness of HIV/AIDS.
INFORMATION
Catholic Aids Response Effort (CARE)
Address: In order to protect the privacy of our residents, CARE does not publish the address online.
Executive Director: Mr Michael Charles Loh
Telephone: +65 6353 5440 Fax:+65 6255 4884
Email: [email protected] OR [email protected]