Catholic Medical Guild (CMG)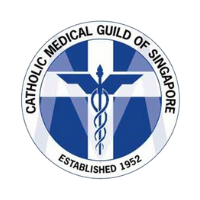 Catholic doctors come together to examine social and ethical issues in the light of Church teachings and also conduct humanitarian missions overseas together with other organisations.
PROGRAMMES AND ACTIVITIES
CMG regularly holds faith formation programmes which include regular Masses, talks and retreats. The Guild also examines social-ethical issues in the light of Church teaching and tries to influence society in a positive manner. It also conducts humanitarian missions to other countries, often in collaboration with other organisations.