Inviting all young adults (ages 18 to 35 years) to our 11th in a series of night discussions – Creed on the Street (COTS).
The purpose of the Creed On The Street (COTS) session is for us to join in a conversation with each other, to lend perspective of our faith on social issues.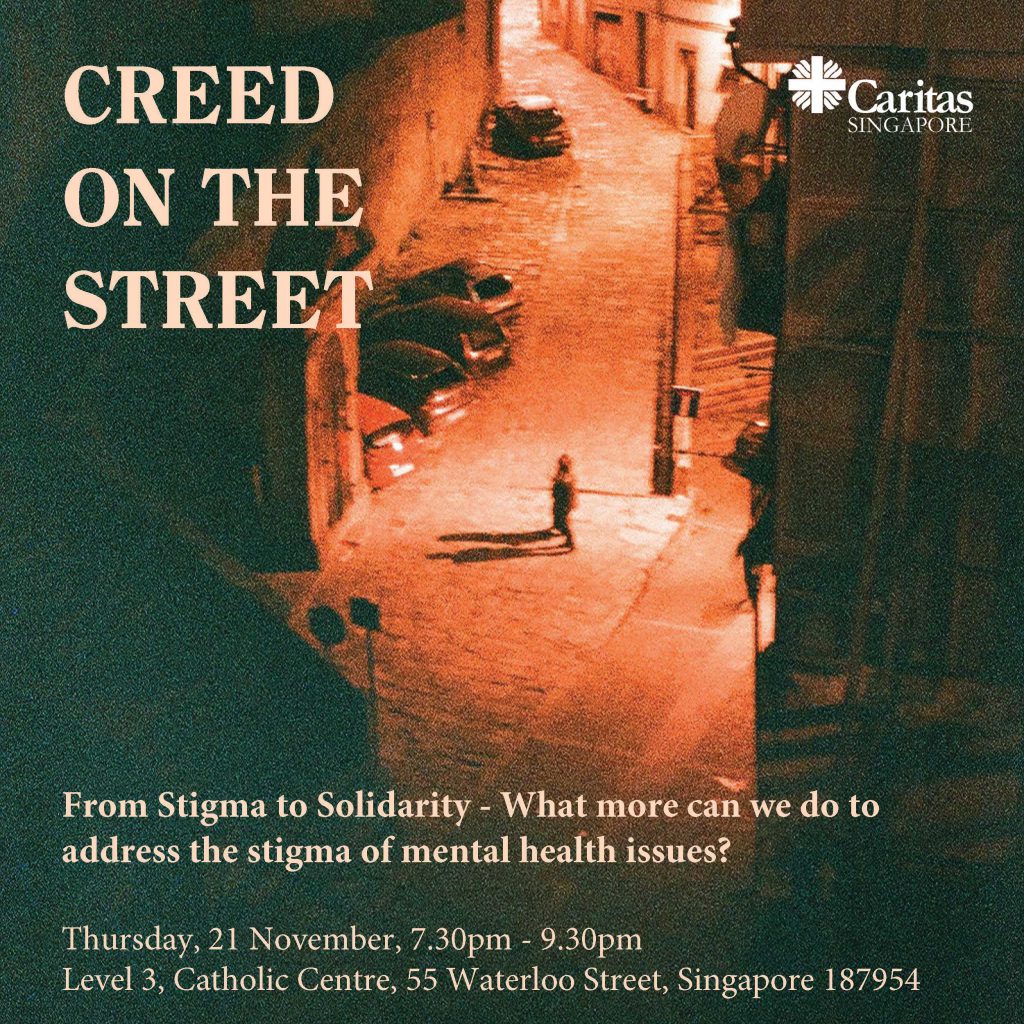 This session will be on:
Date: 21 November 2019 (Thursday)
Time: 7:30 p.m. to 9:30 p.m.
Venue: Level 3, Catholic Centre, 55 Waterloo Street, Singapore 187954.
Topic of the Session:
From Stigma to Solidarity – What more can we do to address the stigma of mental health issues?

To register or for more information:
Signup HERE
Or contact us at: [email protected]