In December, we were among the 67 charities to receive the 2019 Charity Transparency Award from the Charity Council. This award is in recognition of our good disclosure practice as recommended under the Charity Transparency Framework. This is our fourth award since 2016.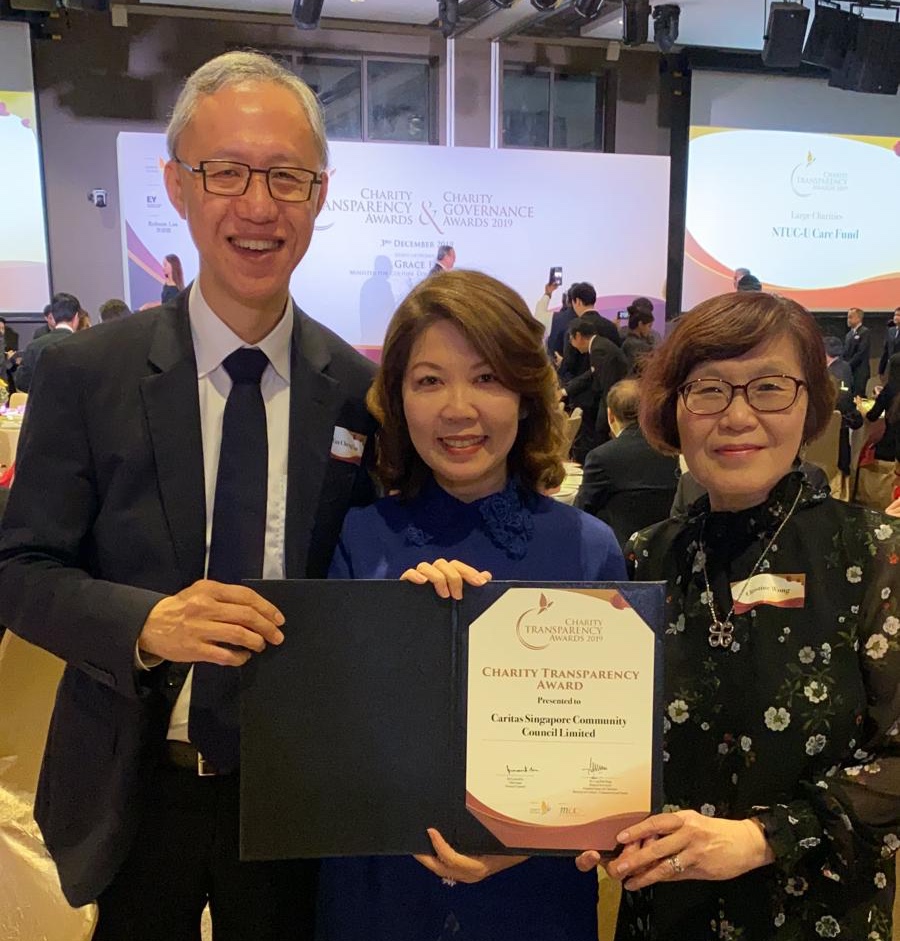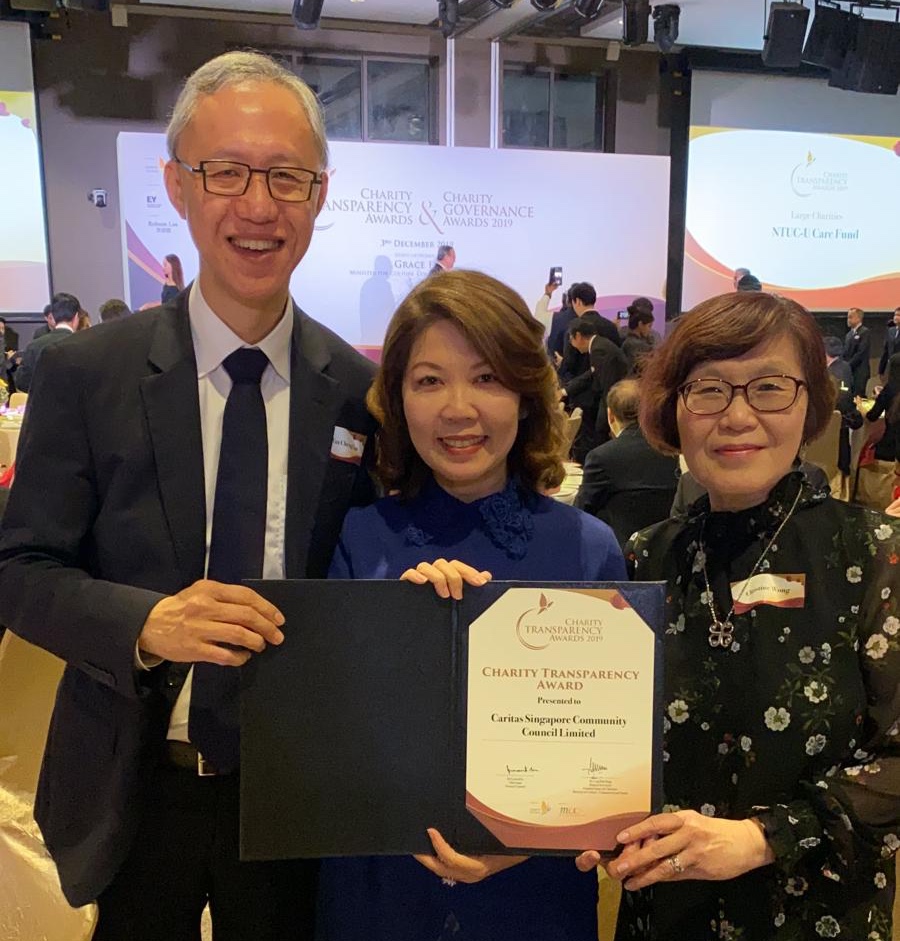 We are also proud to share the stage with other members of the Caritas Singapore family; Catholic Welfare Services Clarity Singapore and Assisi Hospice. Assisi Hospice had garnered the coveted Governance Award this year.
Well done, everyone! What a record for the Social Service sector in Singapore! We are grateful for the affirmation of our work for the community.