This year, we celebrated our Volunteer Appreciation Mass and Dinner at Caritas Singapore-Agape Village.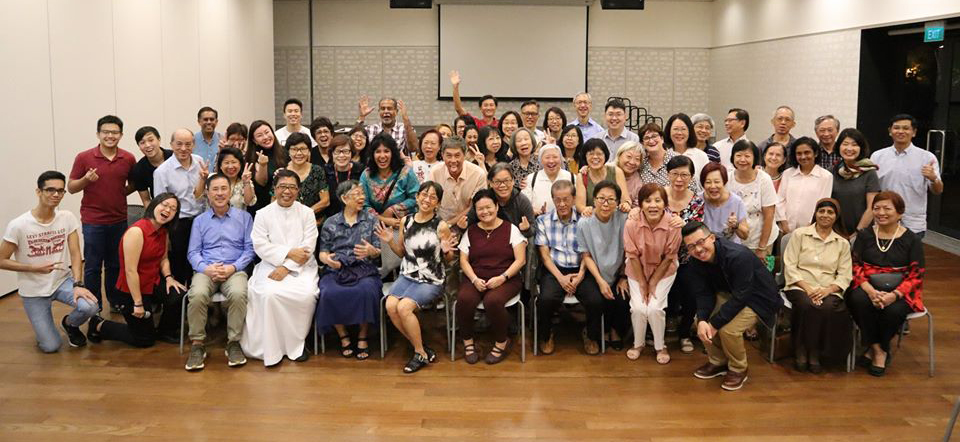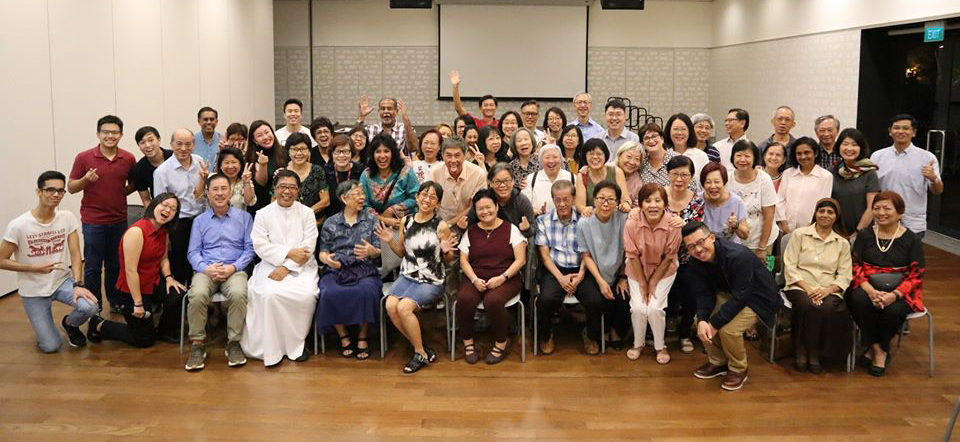 It was a chance for us to show our volunteers our gratitude and appreciation for the time, effort and love they have given for the Caritas Singapore family.
Five volunteers were presented with the 5-year long service award and we were happy to have three of them present that evening.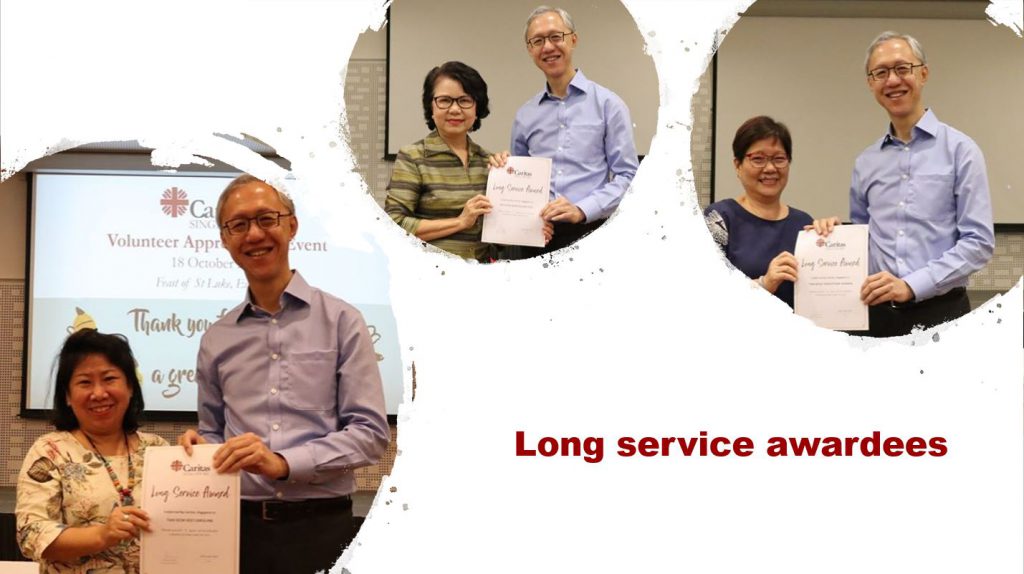 Our Chairman, Prof Tan Cheng Han thanked everyone present. He shared, "Without you, we cannot be effective but because of you, we can play a meaningful part in building God's Kingdom."
Thank you once again, to all our volunteers for journeying with the Caritas Singapore family!