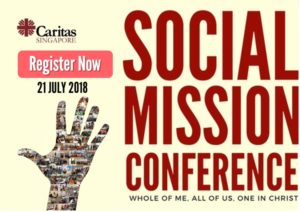 Find out: What is true development in the eyes of our faith?
This conference aims to look at the social teaching of integral human development – where the whole person is developed (i.e, physical, emotional, cognitive and spiritual) and all persons are included in the development of our society.
Our keynote speaker is His Eminence, Peter Kodwo Appiah Cardinal Turkson, Prefect of the Dicastery for the Promotion of Integral Human Development.
Our Breakout Tracks:
Track 1 – Walking with You [Elderly]
Track 2 – Sharing the Journey #ShareJourney [Migrants]
Track 3 – Holding your Hand [Families]
Click here for more.