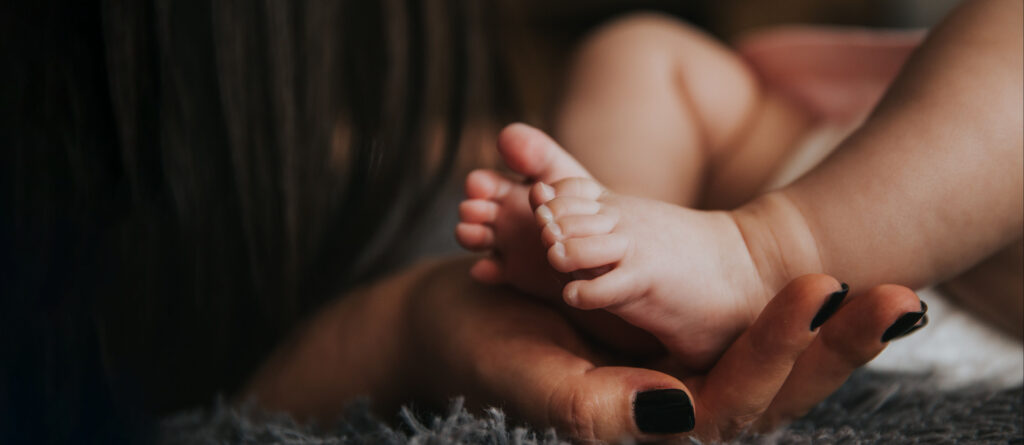 Unlike most of Boys' Town's Sanctuary Care cases which are referred by agencies, See Hwee* was an unconventional case for them as she had contacted them directly for help. At that time, See Hwee was five months pregnant. She had just lost her job due to the Circuit Breaker period and was having difficulty finding employment due to her pregnancy and COVID-19 related restrictions. See Hwee shared that she was living off her savings and financial assistance from the social service office but would need support in terms of caregiving for her child once he was born so that she could find a job to support her son and herself. The father of the child was not in the picture and she had neither family nor friends she could rely on in Singapore.
See Hwee eventually delivered her son whom she named Hong De*. After her confinement period, Sanctuary Care stepped in to support her with caregiving when Hong De was two months old. Sanctuary Care provides temporary care and shelter to infants and young children who require out-of-home care within a family-based environment. Through Sanctuary Care, Hong De was placed in the care of respite carer, Andrea. Andrea's family bonded over caring for Hong De in that three months. Hong De soon blossomed into a cuddly child who loved being carried around. Respite carer Andrea worked hard with Hong De on developing his sensory motor skills and even in teaching him to respond to his name. Hong De managed to achieve all his developmental milestones and even steadily gained weight. During their weekly meet-up, See Hwee noticed to her surprise that her son was not only a healthy baby but a very smiley one.  
During the time when Hong De was placed under Sanctuary Care for respite caregiving, See Hwee managed to secure an employment as an administration assistant and she worked hard to save money. On top of that, See Hwee managed to convince her parents to move back to Singapore and support her in raising her child. While her parents' relationship with her was initially strained, they eventually rallied around her. They purchased a flat and agreed to care for the child while she went to work.
After three months of respite service, Hong De was able to finally return home, a happy baby, reunited with his mother and supportive grandparents.
With COVID-19, many jobs in areas such as retail and F&B have been negatively impacted. Single parents who are trying to make a living in these industries have found themselves in a difficult situation with pay cuts, loss of employment and difficulty in finding new employment. Without support systems in place, often the task of securing a family's financial future is made harder for the single parent,and the child's well-being is also at a greater risk of being compromised. Respite care that Sanctuary Care provides becomes an especially important form of support to help such families tide over this trying period.
*Names have been changed to protect the clients' identities
Sharing by Boys' Town
About Boys' Town
Boys' Town is a social service agency started in 1948 by the Montfort Brothers of St. Gabriel, a religious institute whose mission is to provide opportunities through education to help children and youth in need. Over the years, Boys' Town has reached out to young people from socially and economically disadvantaged backgrounds to equip them with the skills they need to become responsible and contributing members of society. Its services include residential care, fostering, respite care, clinical intervention, youth outreach and adventure therapy. The beneficiaries are boys and girls from as young as newborns to 24 years old. They come from disadvantaged and disengaged families and may have faced hardship resulting from difficult home situations; financial struggles; abandonment and abuse. Each year, Boys' Town works with over 1,000 children and youth.
---
Caritas Singapore assesses the needs of our charity member organisations to fund programmes that serve our brothers and sisters in need.