News and Upcoming Events (MARCH/APRIL)
Dear Friends of Caritas Singapore,
Shalom!
A big THANK YOU to those who joined us for the Catholic200SG Intercessory Prayer Session on 2 March, 8pm. Caritas Singapore is privileged to have the opportunity to lead all in prayers for the social mission of our church through the Stations of the Cross.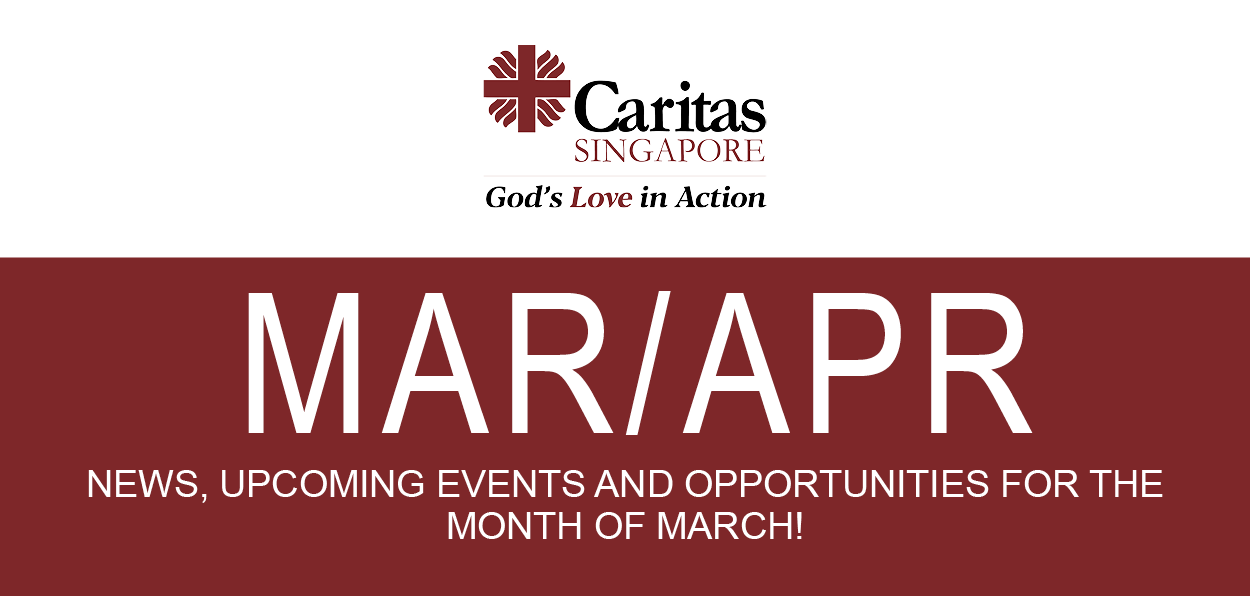 ---
WHAT'S ON
To ensure the safety of our service users, volunteers and staff, face-to-face programmes and services within the Caritas Singapore family are limited. Note: Most programmes remain online.
Click on the link below to access resources, register for a programme, and refer someone you know to services and programmes offered by the Caritas Singapore family.
---
RESOURCES
---
CAREER OPPORTUNITIES
In this time of uncertainty for many, especially for those seeking job opportunities, here are some positions available within the Caritas Singapore family. If you know someone who meets the job requirements, please do share this with them.
---
VOLUNTEER OPPORTUNITIES
---
As we celebrate 200 years of Catholicism in Singapore, we pray that God continues to call each of us to serve our brothers and sisters in need through our God given gifts. Please continue to keep us in your prayers.
If you need help, or you know someone who needs help, please call our helpline: 8375 3125. We are here for you.
Have a blessed Lent.
#GodsLoveInAction #Catholic200SG