REGISTRATION IS CLOSED!
Calling all young adults aged 18 to 35 years.
How is my current situation making sense to me?
What am I called to do?

"The church has always had the duty of scrutinizing the signs of the times and of interpreting them in the light of the gospel" – Gaudium et Spes 4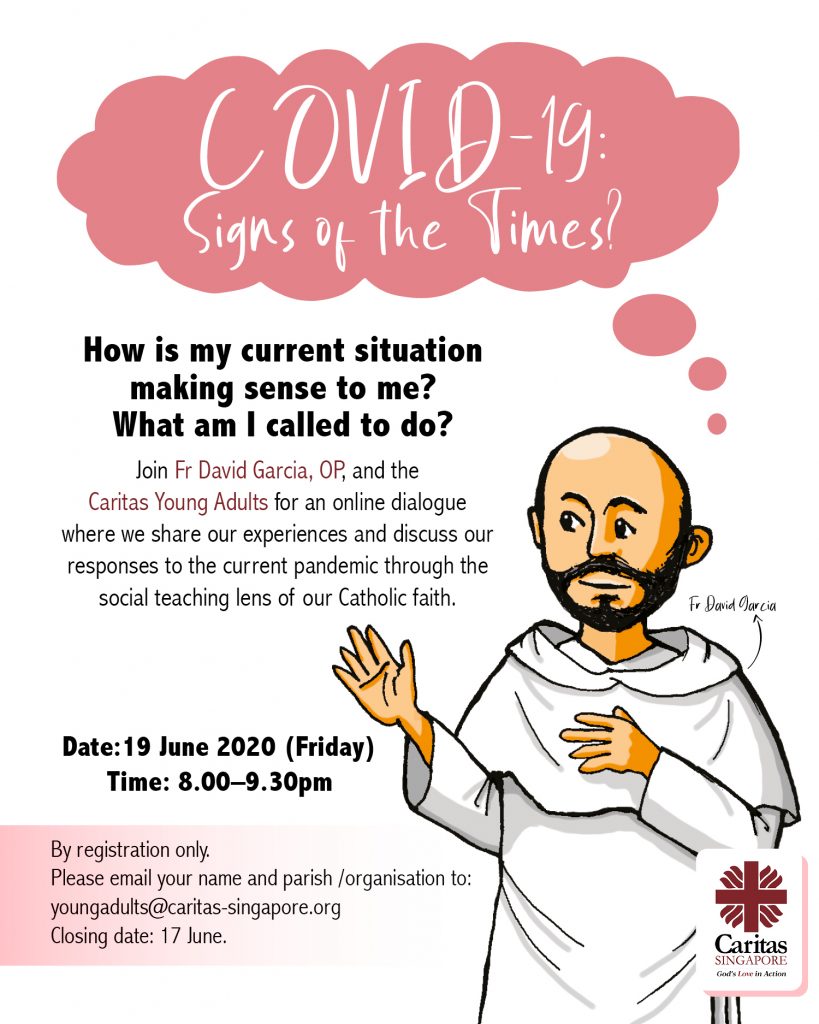 Come join Fr David Garcia and the Caritas Young Adults for an online dialogue – to share experiences and discuss our responses to the current pandemic through the social teaching lens of our Catholic faith

Date: 19 June 2020 (Friday) Time: 8p.m. to 9.30p.m.

By Registration only. Closing date 17 June. 
As places are limited, priority will be given to those within the target age group of 18 to 35 years. Thank you for your kind understanding.
Zoom details will be provided after registration.

For registration: please email your name and parish /organisation to: [email protected]