A Joy in our Lives – Ian
I am reminded of Ian's first day at Mamre Oaks. On his first day, he resisted any interactions and hardly looked at anyone. He refused to step into our centre and only showed interest in the library outside our centre.
Every day, he would sit by the library, quietly flipping through the books. During lunch he would refuse to sit with us, preferring to sit alone at one corner. We wondered then, if he would one day be able to join us for group activities and open up to the rest of us.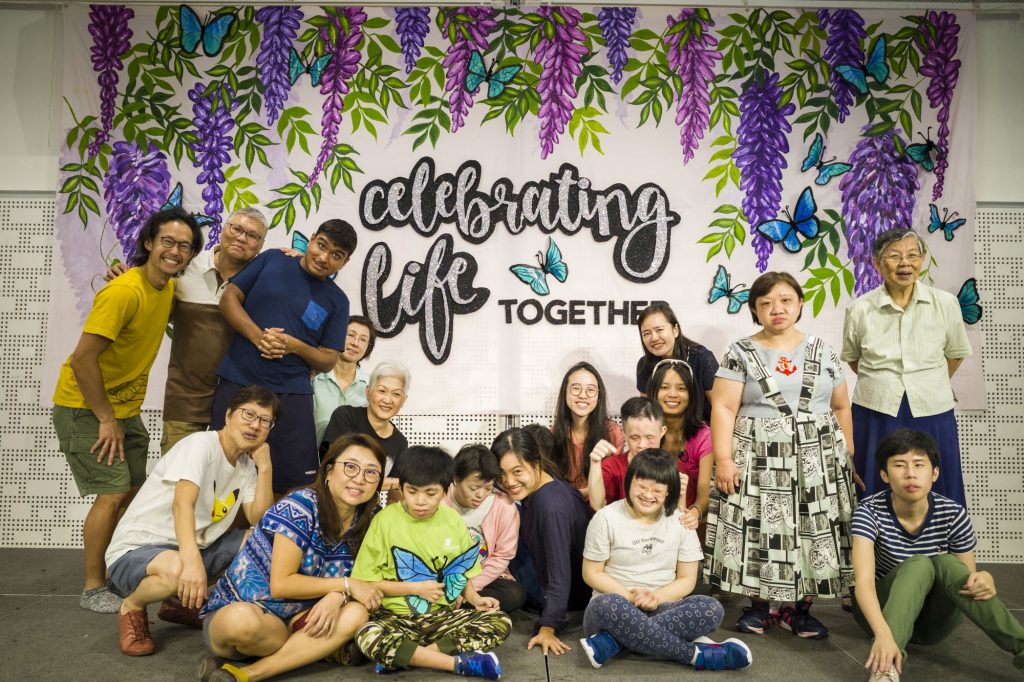 Today, Ian takes great pride in being our centre's librarian. Every day, he looks forward to spending some time at the library, tidying and "scanning" the books. He is known to be very helpful, often willing to help push his friends on wheelchairs and carry his friends' belongings when it is time for their dismissal. Once, I was moving heavy boxes and without hesitation, he stood up and helped to move the boxes with me.
It was a big gesture coming from Ian because he is usually nonchalant towards the things happening around him, often engrossed in his own activities. Ian also has a great sense of humour! Although we have yet to hear Ian speak in our centre, he often does things (like make a funny remark or gesture) which cracks all of us up.
It is a joy when we first discover a member's talent or when we hear their laughter for the first time and Ian has such a hearty and contagious laughter!
It has been a year since Ian first joined us and he has opened up considerably. As he develops relational ties with the people around him, he shows his emotional capacity to show care to his friends and bring joy to those around him.
In our mission, we hope that all who come our way will be able to call Mamre Oaks their home, but that is not always the case. Every farewell is difficult, which is why when a member is accepted into the Mamre Oaks family, he/she is celebrated and warmly welcomed into our community.
Esther Neo, Programme Coordinator and Development, Mamre Oaks