Volunteers play a valuable role in the work of Caritas Singapore and our Member Organisations in supporting and journeying with the needy and vulnerable in our society. Through the years, many young adult volunteers have also offered their time and energy to support various causes − children from low-income families, migrant workers, the elderly, homeless persons and rough sleepers and others.
During this difficult year, they continued to do likewise, to put their faith in action. Even in the midst of social distancing measures, they supported Clarity Singapore, a member organisation, which provides a range of services to care for those struggling with mental health issues. Young adult volunteers helped to raise greater awareness of mental health issues, highlighted the need to reduce stigma associated with it as well as committed to the call to stand in solidarity with those struggling with mental health conditions.
Here are some things that the Young Adult volunteers shared on their volunteering experience at the BRAVE festival and workshop (A Catholic Youth Mental Health Festival), and their passion for this cause:
---
---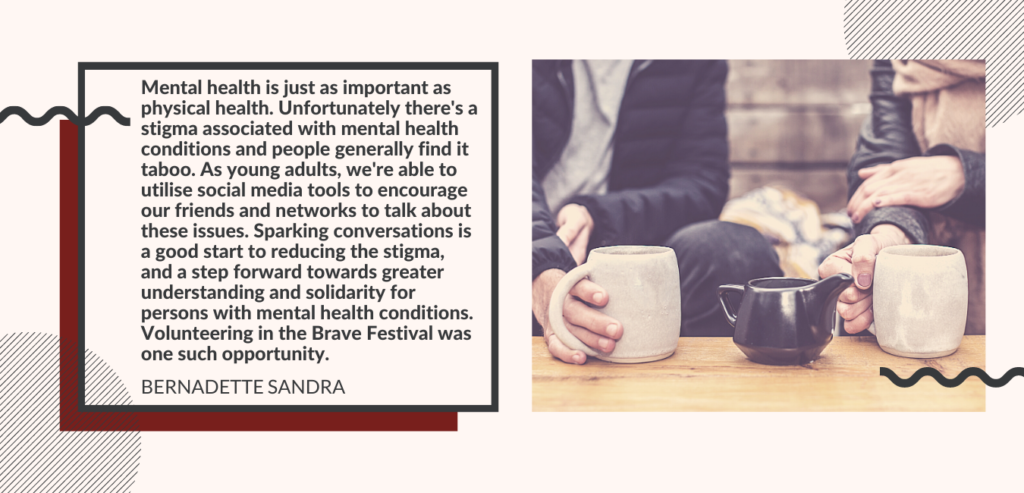 ---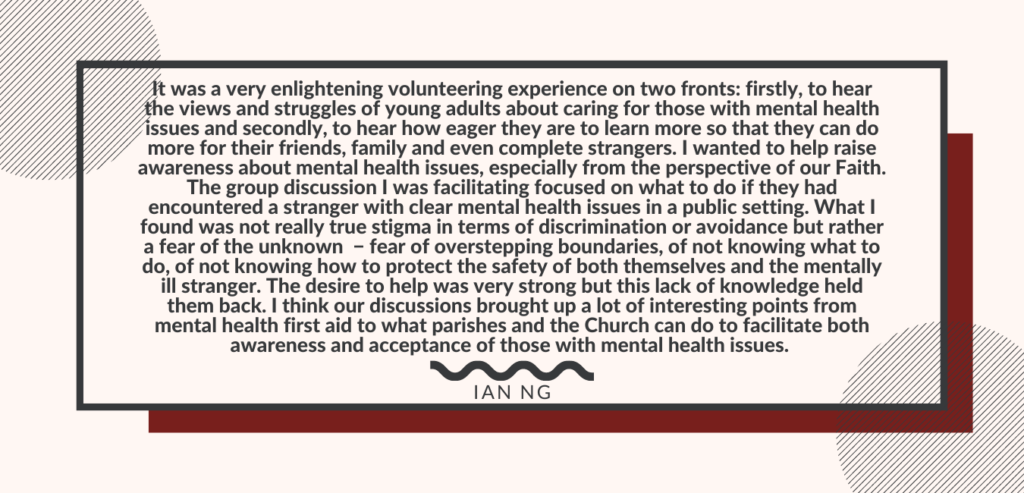 ---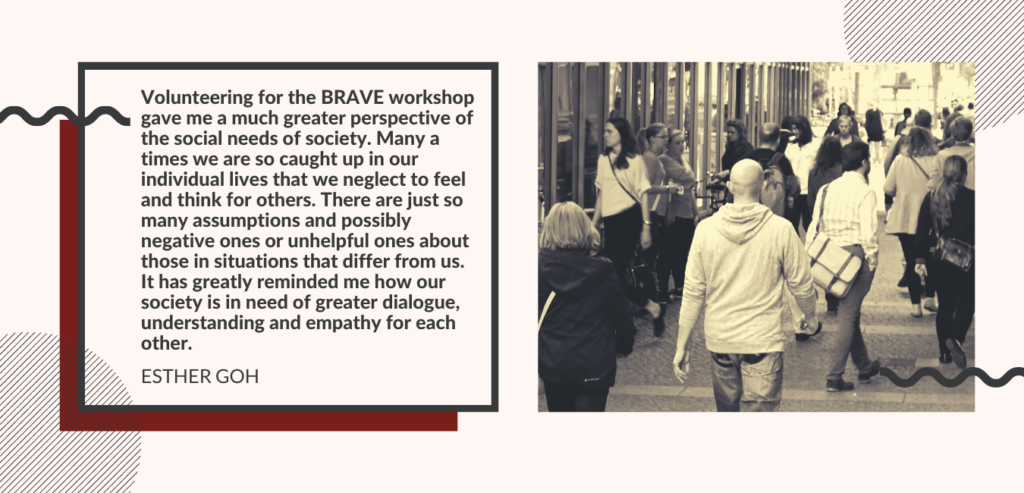 ---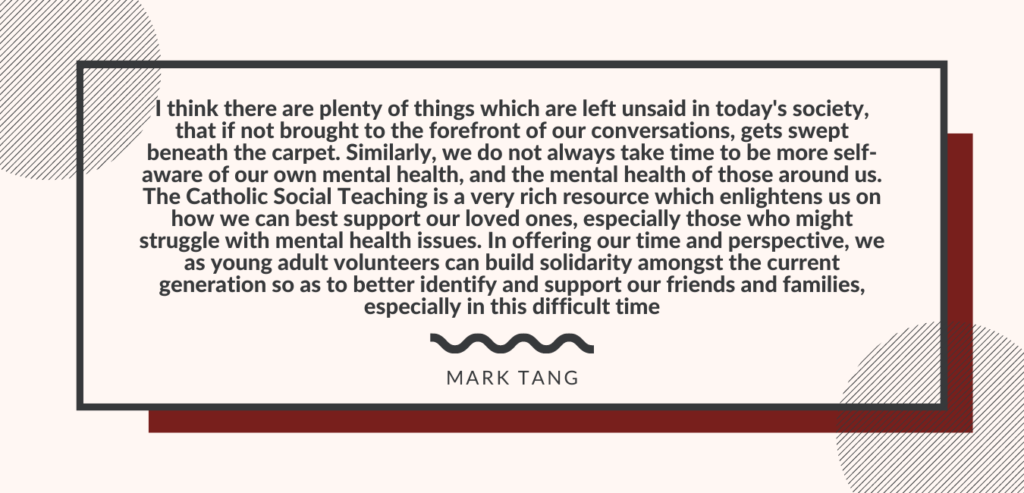 ---
Mr Joachim Toh, Executive Director Designate of Clarity Singapore extended his gratitude to all young adults who supported the festival, he said "Young adults today are facing many more challenges and the Covid-19 pandemic has further stressed your resilience.  Despite this, it has been very heart-warming to see young adults sacrificing precious time to help the less privileged and those in need of assistance. We hope to have your continued generosity and dedication as your voices are needed in many areas to make us better. We pray that the love of our God will stay in your hearts and minds and that you will be that light in our society."
Likewise, Ms Christine Wong, Executive Director of Caritas Singapore expressed her appreciation to all, "Caritas Singapore thanks all volunteers for their passion, time and effort in supporting the different needs of the community in Singapore. During this challenging year, it is especially heartening to see the young adult volunteers stepping up to support the mental health cause − to help raise awareness, address stigma and offer solidarity to those facing mental health issues. We look forward to continued support from volunteers in the coming year and wish all volunteers a Blessed Advent and Holy Christmas!" 
This sharing article is in support of the Caritas Internationalis Volunteer Campaign on 5 Dec 2020.