Workshop on Catholic Social Teaching
By Fr David Garcia, OP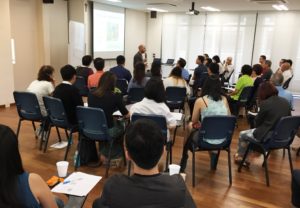 Are you aware of the Catholic Social Teaching of the Church?
These workshops give participants an overview of the main concepts of the Catholic Social Teaching (CST) as well as the basic foundations of Moral Theology. Concepts include: Human Dignity, Principle of Subsidiarity, Work, and Economy. The workshop will also include group discussions and the application of the concepts to life situations and real-world examples.
Target Audience
General
Contribution
Free. Love offering welcomed.
For more information
Contact the Formation Secretariat at 6338 3448 during office hours or email [email protected].
READ MORE about the previous workshop held at Agape Village!