Workshop on Catholic Social Teaching (CST) at Agape Village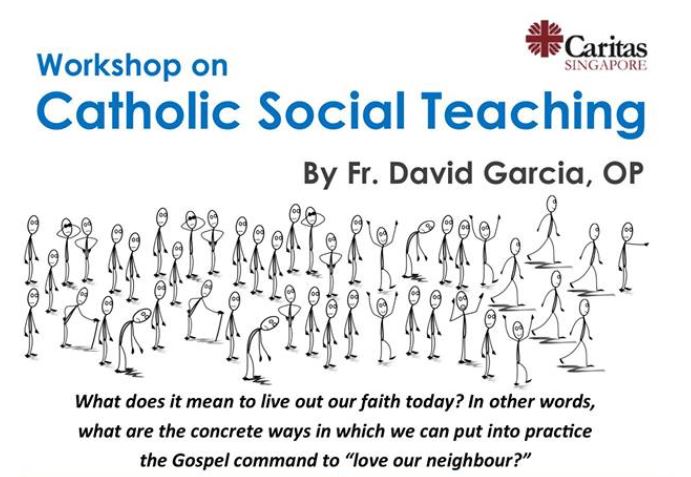 Over 60 participants turned up for the Catholic Social Teaching (CST) workshop at Agape Village on Saturday, 22 July!
Conducted by Fr David Garcia, the workshop gave participants an overview of the main concepts of the Catholic Social Teaching as well as the basic foundations of Moral Theology.
Through the CST workshops, Caritas Singapore hopes to raise awareness of the social teachings to Catholics and communities, to help them reflect on daily issues in the light of their faith and to act with the love of God for all.
Read more about the workshop here.
Caritas Singapore organises workshops on Catholic Social Teaching. Look out for the various CST workshops on our Facebook Page or website!