Legacy Giving: REMEMBER CARITAS IN YOUR ESTATE PLAN
"The end of our stories is the gift of eternal life with God in Heaven.
When the day comes for us to return to the Lord, what legacy will we leave behind?"
Leave a Legacy of Love
In our lifetime, we receive bountiful blessings through the love of our heavenly Father. When we go, these gifts that came from Him, can be entrusted with our loved ones and also to His other children to help God's love live on.
Legacy giving is the redemption of God's resources bestowed upon us that goes towards serving our neighbours and nurturing our communities for generations to come.
By making a legacy gift to Caritas Singapore, the official social and community arm of the Catholic Church in Singapore, you can help sustain the work of our family of charities into the future and bring hope and renewal to our brothers and sisters in need.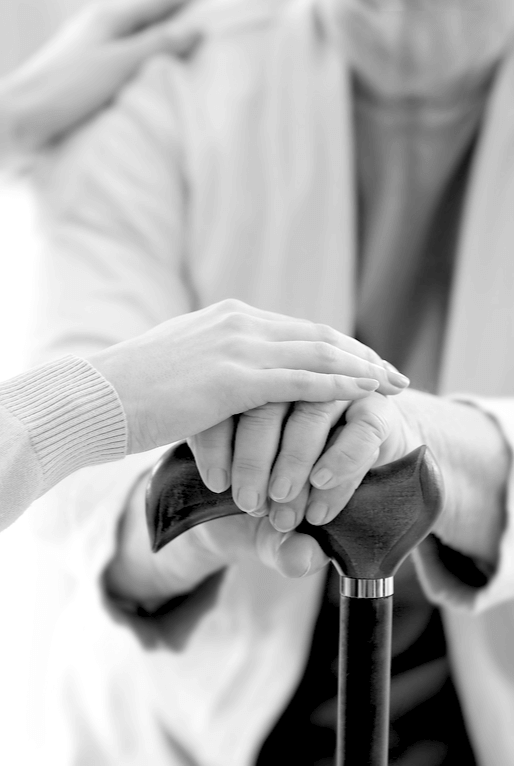 TYPES OF LEGACY
GIFTS
There are many forms of legacy gifts. The simplest way is to make a bequest through your will. The bequest can be for a specific amount, a percentage, or a residue of your estate. These gifts can include:
MARKETABLE ASSETS
I.e., real estate, art, antiques, and jewellery.
CPF MONIES
You can nominate Caritas Singapore as a beneficiary of your CPF monies by submitting the following details: Caritas Singapore, UEN: 200613504D in the CPF nomination form.
MARKETABLE SECURITIES
I.e., Equities, bonds, and unit trusts traded in list stock exchanges
INSURANCE POLICIES
If the policy's benefits are no longer required by you or your loved ones, you may wish to designate Caritas Singapore as the beneficiary of your insurance policy.
OTHERS
Fill in this form to arrange a private & confidential meeting at the Caritas Singapore office.
Planning Ahead
With as little as one sentence, you can make a gift in your will that significantly impacts the efforts of Caritas Singapore and its family of Catholic charities, serving the most vulnerable in our society.
If you already have a will, you may bequeath your gift by making a simple addition to your existing will, known as a codicil.
If you do not have a will, you may consult a solicitor for assistance to draft one.
It is important that "Caritas Singapore" is correctly identified in your codicil or will. The following template clause example will provide your solicitor with the necessary information to ensure that we are correctly appointed as a beneficiary.
"Subject to the payment of my funeral and testamentary expenses, just debts and estate duty if any payable on my death, I give [all] / [______%] of the residue of my estate / the sum of $__________ to Caritas Singapore, a charity registered in Singapore (registered charity UEN: 200613504D) with registered office at 7A Lorong 8 Toa Payoh, #04-01 Agape Village, Singapore 319264, and I declare that the receipt of the treasurer or other officer of the charity shall be a full discharge to my executors and trustees."
Let Us Know Your Plan
We understand that estate planning is a private matter. However, if you wish, you can use this form to let us know of your intention to leave a legacy to those in need through Caritas Singapore.
You may also request to be contacted by a member of our senior staff to discuss your bequest intentions.
The information you provide is for our knowledge only and is in no way a binding commitment on your part. It informs us of your current intention and allows us to respond appropriately. Rest assured that we will treat your message with the utmost confidentiality.
Frequently Asked Questions
Why does Caritas Singapore need legacy gifts?
We rely on legacy gifts to continue supporting the work of our 26 Catholic charities and member organisations into the future. As material needs increase, the vulnerable and marginalised in our society continue to be the hardest hit.
Do I have to leave a large amount?
No, it is a common myth that a legacy gift must be a sizeable amount. Even a small donation can make a difference.
Will my family or friends miss out if I leave a legacy gift to Caritas Singapore?
Family and friends will always come first. After taking care of them in your will, even with a small amount left, a gift to Caritas Singapore could make all the difference to the people whose circumstances are a constant struggle.
Is leaving a legacy gift to Caritas Singapore and Catholic Foundation the same?
No, Caritas Singapore and Catholic Foundation are different organisations. Contributions to Caritas Singapore go to addressing underserved needs in our community. We serve people from low-income families, youth-at-risk, the incarcerated, and people with physical disabilities or mental health conditions, assisting their welfare with the required resources.

Meanwhile, contributions to Catholic Foundation are for the use of the Archdiocese of Singapore for the work of formation and evangelisation. They fund causes supported by the archbishop that are aligned to the vision of the archdiocese to build a more vibrant, evangelising, and missionary Church. These include the operations of archdiocesan organisations, the upkeep and welfare of priests, and several infrastructural needs such as building projects, maintenance, and land lease renewals
Do I need to inform Caritas Singapore that I am leaving them a gift in my will?
No, it is up to you. If you are comfortable sharing the information, let us know by completing this form. By informing us, you allow us to thank you, and we can include your support in the long-range planning of our work with the charities for the future.
Can I leave gifts to specific causes through Caritas Singapore and decide how my gift is used by the charities?
Caritas Singapore cannot accept legacy gifts made to specific causes or charities.

As an umbrella body for over 26 Catholic charities and organisations, we evaluate the needs of our charities annually and allocate grants to causes that require much-needed funding at the time of assessment.
Our grant allocation decision takes into consideration:

1) Funding gaps for underserved needs
2) Each charity's funding priorities
3) Effectiveness and measurable impact of the charity's programmes and services

We publish all our grant decisions in our Annual Report.

If you still want to give to a specific cause or member organisation please fill in this form and we will contact you to discuss details. However, we hope that you can trust Caritas to make the best use of your gift
Can I only leave money to Caritas Singapore?
Legacy gifts can come in different forms, not limited to cash. And there are many ways to allocate your lasting gift. You will be able to discuss this with a solicitor to make it clear exactly what you want to leave.
Gifting through your will:
1. Specify a sum of cash or percentage of the value of your estate (e.g., money, real estate, stocks and shares, jewellery, paintings).
2. Designate Caritas Singapore as the second in line to receive all or part of your bequests should one or more of your primary named beneficiaries predecease you.
3. Make a residuary bequest where all or part of your estate would be given to Caritas Singapore only after all other beneficiaries have been provided for in your will.

Gifting through CPF monies:
Nominate Caritas Singapore as a beneficiary of your CPF monies upon your demise.

Gifting through your insurance policies:
Designate Caritas Singapore as the beneficiary of your insurance policy should it cease to be of importance to you or your family's financial security.
I have a question not listed here. Where can I get help?
Fill out this form and request to be contacted by a member of our senior staff. Your message will be treated with the utmost confidentiality.