Recognising Strengths and Assets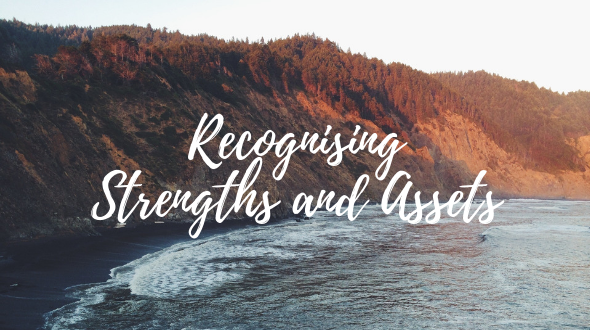 Growing up, I felt unloved by God.
I recall the teary conversations I had with Him about my disability and the hurt I received because of it. Why did you allow me to be born without an arm? There were times I even prayed for said limb to grow. No miracles took place in our little red dot. My prayers were often met with a long, audible silence.
My one-way conversations only ended when I started to rest, instead of fight, the silence. By quieting my heart before God and reflecting on my day, I realised I was emotionally affected not by my physical impairment per se, but by people's behaviour towards it.
It was an uplifting revelation to me. To realise that my disability was not the problem. Prejudiced attitudes and actions were. Despite my imperfections, I was a beloved child of God who could contribute to His Kingdom. I had the choice to either buy into the ableist misconceptions or focus on using my gifts to glorify God.
The same is true for other vulnerable groups. They or their situations are not 'problems'. In fact, they have strengths and assets. Ms Nur Zakiah Jaafar, for example, was willing to withstand the severe pain caused by a rare disease to perform her motherly duties out of deep love for her seven-year-old son. And Mr Alywyn Keng did not let the challenges arising from his disability stop him from achieving his dreams. For both Zakiah and Alywyn, their family and friends were precious assets that provided them with much support and care.
As their family, friend, or service provider, do we recognise the God-given gifts of our vulnerable brothers and sisters? Do we give them the opportunity to capitalise and pool together their strengths and assets to achieve positive outcomes?
There is evidence showing the value of adopting this social capital-driven paradigm. A 2016 study by Beyond Social Services revealed that their one-year efforts in connecting low-income neighbourhoods to resources and relationships resulted in positive impact on residents' personal empowerment, support network, their sense of community, and mutual trust among neighbours. In the US, the Family Independence Initiative's (FII) similar approach to working with low-income families also yielded positive results. They provided families with the technology platform to strengthen social networks, access resources, and support one another. During two years of engagement with FII, low-income families report, on average, a 22 percent increase in monthly income.
Gerard Ee, Executive Director of Beyond Social Services, recently wrote in to the Straits Times urging the social service sector to create environments for such positive changes to take place in Singapore. "All of us have something of value to contribute and together we can build the community and country we want to belong to and live in."
Gerard's words echoed that of Christ's. We are all blessed with talents and gifts (1 Corinthians 12:7-11). It falls on us to recognise and enable our vulnerable brothers and sisters to use them so that they, too, can lead meaningful, dignified lives.
---
Related Stories
---
Jorain Ng is part of the Advocacy and Research team at Caritas Singapore. She loves all things Harry Potter and the Lord of the Rings. She also has a deep love for nature and enjoys binge-watching nature documentaries.