My Personal Brand: A Child of God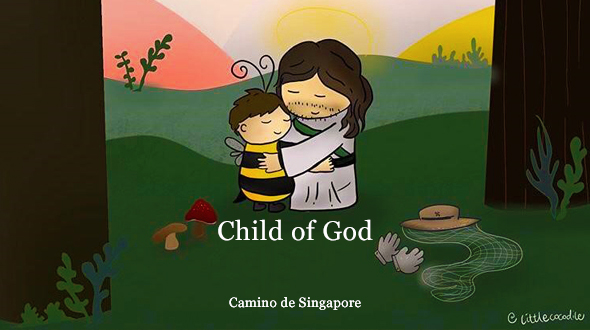 I realised that I had taken my faith for granted. To rephrase this more precisely: I had taken my gifts as a child of God for granted.
One of Jesus' lesson to us was on God's gift of eternal love. A love so pure, and yes, eternal, at every moment of our life.
Then Jesus taught us how God will wait for us to return to Him regardless of how far and how long we turn away from Him. As His divine love surpasses judgement and time.
Recently, I was asked: What is your personal brand?
I thought I knew this. In a work environment, we are inspired by role models with good work ethic, impeccable EQ, etc. Naturally, I defined my personal brand along those lines.
Now, though, I have an updated personal brand: I am a beloved Child of God.
We see how children resemble their parents in appearance and character. Some look like their parents and sometimes inherit personality traits. I like to think that I, too, will eventually work my way towards resembling my Father.
Along this journey, He has brought me laughter (Genesis 21:6). He has taught me to look closer at my heart rather than my physical appearance (1 Samuel 16:7) such as by learning from the many kind souls doing good in Singapore. He has also shown me that discipleship is painful but fruitful (Hebrews 12:11), and how to pray with faith (Matthew 21:22).
I see how my relationship with my Father is bearing fruits. The closer I am to Him, the happier I am, and the less annoyed I am by things around me. I also feel like a stronger me. My self-esteem improved; I am more secure with myself, and I feel less fearful. I have Jesus in front of me, St Michael on my left, and my Guardian Angel on my right. I am safe and loved.
So now I will run the race, which God has marked out for me, like I mean to win it, knowing that the suffering is nothing compared to the endless joy later!
Gone is my passive waiting. I will actively seek my Father and His Angels.
---
Related Stories
---
Anita Sebastian is part of the Communications team at Caritas Singapore. She is 'dinosaur-ing' around the office with Christmas songs in the background.