Mdm Suzy*, 29*, lives in a 4-room HDB flat with her 3 young children, elderly mother and younger brother who is unemployed.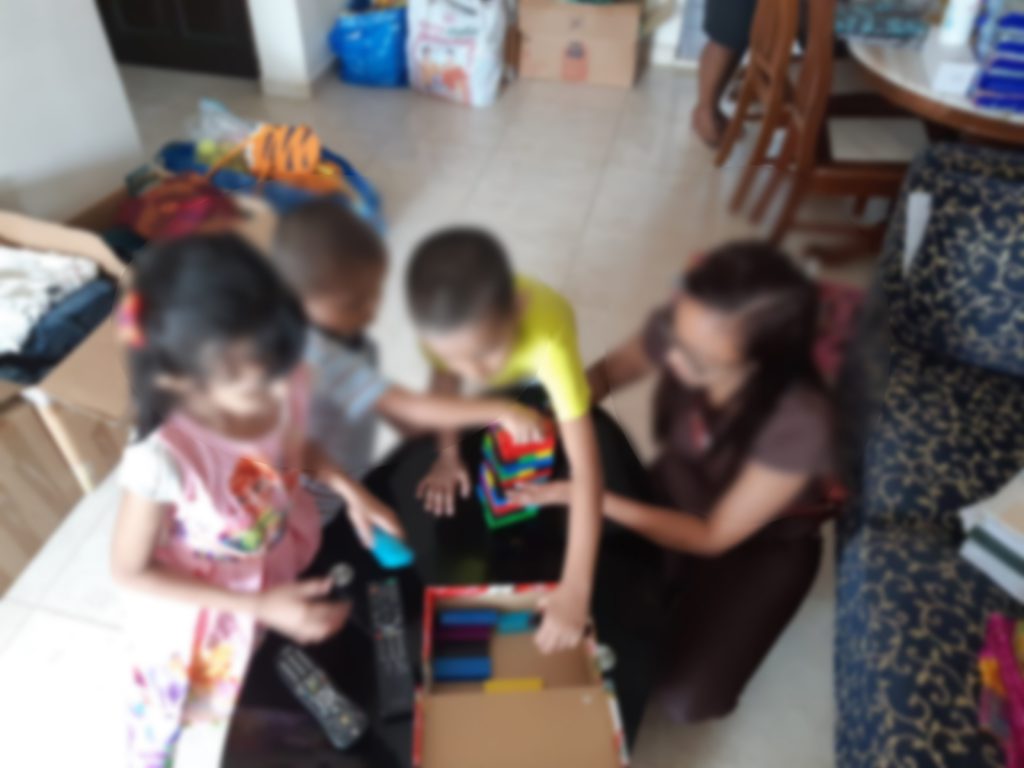 Mdm Suzy is divorced. Due to family violence, she stayed in a shelter with her young children for a few months. Her ex-husband was incarcerated on numerous occasions for voluntarily causing hurt on her and her children, and he also has drug conviction records. Mdm Suzy had filed and taken out a Personal Protection Order (PPO) and Domestic Exclusion Order (DEO) against him.
Mdm Suzy was earning $1,043 a month to support herself and her family. To earn some additional income, she has been baking cookies and cakes in her spare time.
In early May 2018, Mdm Suzy was referred to the Society of St Vincent de Paul Singapore (SSVP) for assistance. With the collaborated efforts from the various member organisations, Mdm Suzy was provided with relevant assistance for her and her family.
Social workers from Catholic Welfare Services (CWS) and SSVP worked together to help Mdm Suzy manage her emotions and her family's financial situation. She was given interim assistance by CWS and referred to SSVP for long term assistance.
SSVP volunteers (also known as Vincentians) provided Mdm Suzy with befriending and financial assistance. The Vincentians assisted Mdm Suzy and her family to move into a rental flat and away from her ex-husband.
Lawyers from Catholic Lawyers Guild (CLG) provided pro bono legal advice to Mdm Suzy on her bankruptcy matters.
Mdm Suzy requested for tuition assistance for her three young children; her eldest daughter, who was going to Primary 1 in 2019, was having difficulty in reading and her two sons had problems recognising words and numbers. Caritas Singapore found a suitable tutor for them through our Volunteer Management System who is an experienced kindergarten teacher.
This story was first published in Caritas Singapore Annual Report 2018.
*Details have been changed to protect the identity of the clients.