Make Your Life a Prayer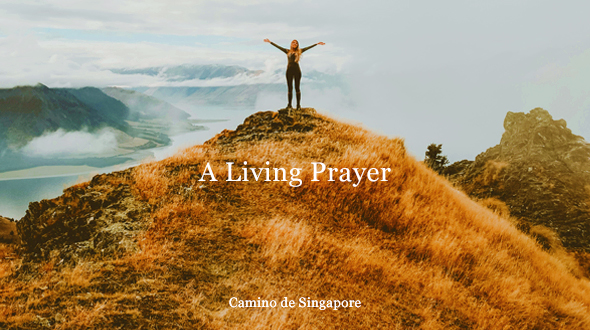 Make your life a prayer.
We hear these phrase often, but what exactly does it mean?
Already, I struggled to carve out 15 minutes every day to pray. So the idea of making my entire life a prayer baffled me.
Until I attended a retreat where the spiritual director changed my perception of what "prayer" is. "Prayer means having a conversation with God," he defined. "God always wants to speak to you."
Since then, I changed my approach to praying. I talk to God like a close friend. I do this anytime and anywhere, especially when I'm filled with strong emotions – be it joy, grief, frustration or anger. This allowed me to bring my true, vulnerable and authentic self to Him. When I was going through a difficult time, for example, I imagined Jesus was sitting right beside me, with His arms around my shoulders and prayed: "God, you know my struggles and honestly, I still don't know where I'm heading. But that's okay because I know You are right here with me".
St Teresa of Avila gave a similar definition: "Prayer is being on terms of friendship with God, frequently conversing in secret with Him who, we know, loves us."
My dear brothers and sisters in Christ, isn't He amazing? Our Almighty Creator desires to spend every precious second with us. He wants to hear about our day; our ups and downs.
A conversation is a two-way street though. When God speaks, do we listen? How do we respond? Daniel P. Horan, OFM, shared: "In truth, not only what we say or think, but how we act, what we prioritize, how we love, how we care for one another, and so on all combine to communicate something to the God who is at all times nearer to us than we are to ourselves" (Franciscan Media, 2017). Such responses of love and care are visible in last fortnight's news.
What about you? How often do you speak to God? And what do you communicate to Him? Is your life a living prayer?
---
Related Stories
---
Jorain Ng is part of the Advocacy and Research team at Caritas Singapore. She thinks she should have been born in the groovy 80s and can often be found listening to Abba and Bee Gees songs.