Loving with Empathy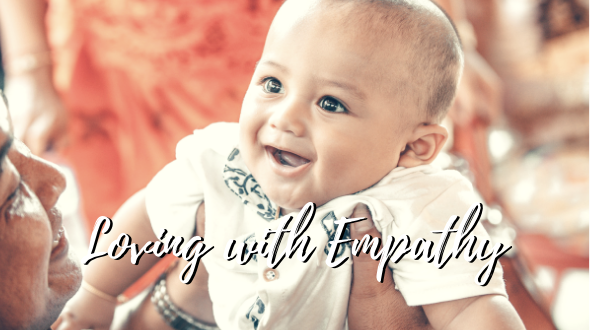 Can love exist without empathy?
As Catholics, we are always called to love our brothers and sisters (even those we dislike) deeply and unconditionally. But I believe we can only do that when we understand and appreciate their feelings and experiences. So empathy is the crucial first step towards a more fulfilling loving relationship.
Seeing organizations like the Movement for the Intellectually Disabled of Singapore (MINDS) making efforts to inculcate a spirit of empathy in our children is heart-warming. Under their "Friendship Gate" programme for Fernvale Gardens School and Fernvale Primary School, children with and without disabilities come together to read. MINDS also launched the first of a series of six illustrated books to teach children that people with disabilities are just like everyone else.
But more can be done. Parents should also do their part to ensure our children learn empathy growing up. This means spending quality time and acting with loving-kindness towards our children.
It sounds difficult. We easily get distracted and veer away from these important tasks. And also, to borrow a famous Singlish phrase, "Where got time?".
We have all been there. Many years ago, my wife and I struggled to juggle between our work and family life. We were so absorbed in building our careers that our priorities were messed up. With God's grace, we became aware of our failings as Catholic parents and soon found a nurturing Catholic community, Couples For Christ, to steer us back in the right direction. They showed us the way to love.
We took our learnings back home with us and created our own family tradition known as 'Family Day'.  The concept is simple: spend the day together. We start the day with the morning or noon Mass, go for lunch, and then engage in a recreational activity. The time together gave us many opportunities to teach our children important virtues like compassion and humility. Today, this family tradition is still alive and has been for more than 15 years.
What about you? How do you teach others empathy?
---
Related Stories
---
Manolo L. Fetalvero is a husband, father of three boys, and the IT Manager of Caritas Singapore. Raised in a Catholic family with five siblings who taught him much about living the faith at home, he is passionate about sharing his experience with the community. He is a parishioner at the Church of Our Lady Star of the Sea, and serves in the RCIA ministry.