Saturday, 4 January saw the inaugural joint Caritas Singapore-CHARIS Annual Mass. All 44 organisations under the two families, Caritas Singapore and CHARIS, celebrated Mass together to mark the start of 2020 with blessings. 
The Mass was celebrated by Archbishop William Goh, and concelebrated by Fr Christopher Soh, SJ, Fr Colin Tan, and Deacon Clement Chen. This year, the event also saw the Caritas Young Adults serving as the choir for the Mass.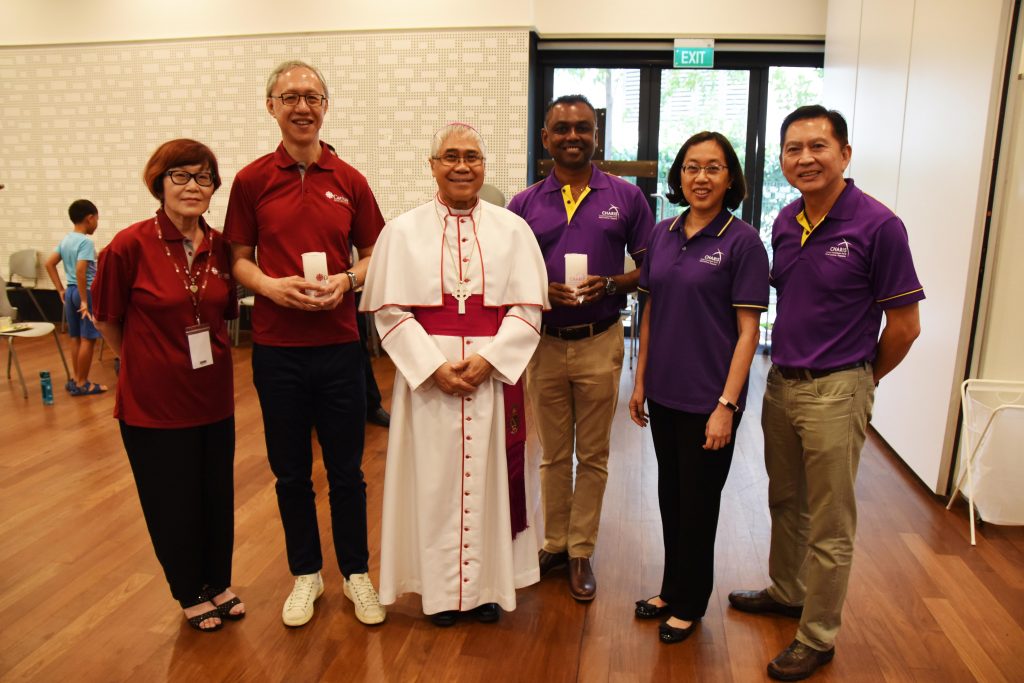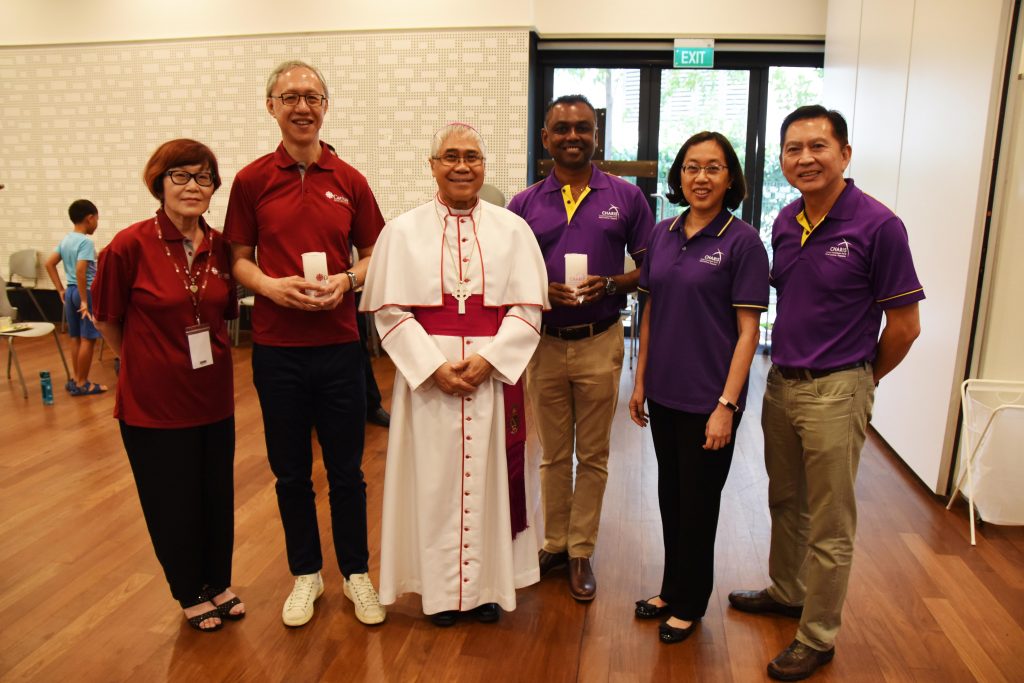 During his Homily, Archbishop Goh shared how we are called to be the face of God … "It is how we make people encounter Jesus in each one of us. It is how we serve: with a cheerful face, with encouragement, with joy." 
Prof Tan Cheng Han, Chair of Caritas Singapore, shared the new tagline for Caritas Singapore in 2020: God's Love in Action. He said, "We want to proclaim this sacred mission of ours more loudly – that it is Jesus who calls us to action, and his acts of love that we seek to emulate … This is our proclamation of why we do what we do. It is more profound than mere human kindness; it is charity motivated by our love of God, who in turn inspires and strengthens us to do his will in this earthly realm."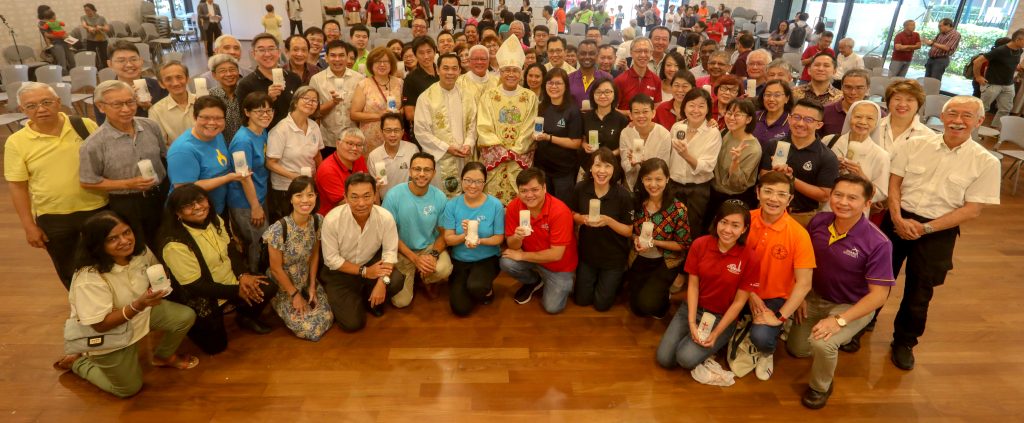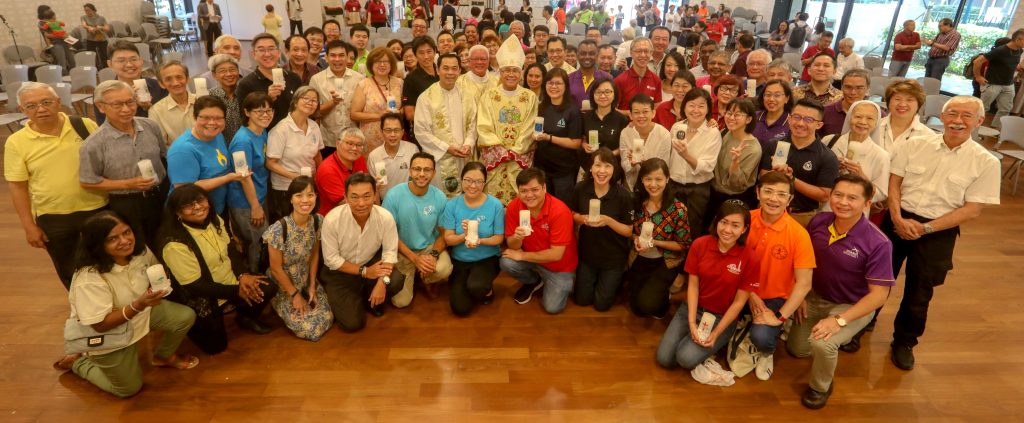 Prof Tan emphasised the importance of the Caritas family to collaborate better. He said, "Let us continue to work together as one Caritas family so that we can continue to provide integrated and holistic help to those who need our help the most. And this is a priority for us in Caritas, and I hope this is a priority shared by all of you as well, so that together as one church, we can truly be a more effective organisation."
Some of Caritas plans for 2020 include a collaboration with Clarity for an inaugural conference on youth mental health for Catholic youth on 22 Feb 2020, formalizing the Catholic Social Workers Guild which will then serve also as a "'brain trust' for [Caritas] as [they] navigate an increasingly challenging social service space". Later in the year, Caritas plans to launch a Laudato Si' campaign in support of Pope Francis' call to Care for Creation.