Help
Volunteer opportunity, add new
1. Follow the screenshot below to set up a new volunteer opportunity.
2. Copy of paste this template into the content editor (step 3):
<strong>Organisation:</strong> Marine Parade Family Service Centre - Metoyou Cyber-Counselling

<strong>Location:</strong> Marine Parade Family Service Centre

<strong>Date:</strong> Once a week Mon-Fri, 2pm-6pm

<strong>For Enquiries</strong>
Name : Stefanie Herman
Email : [email protected]
Phone : 6337-3711
Fax : 6337-7101

<strong>About this V Opportunity</strong>
Provide cyber counselling to students through internet chat room sessions.

<strong>Requirements</strong>
- At least 21 years old
- Attend the required 114 hrs of trainings

<strong>Volunteer</strong>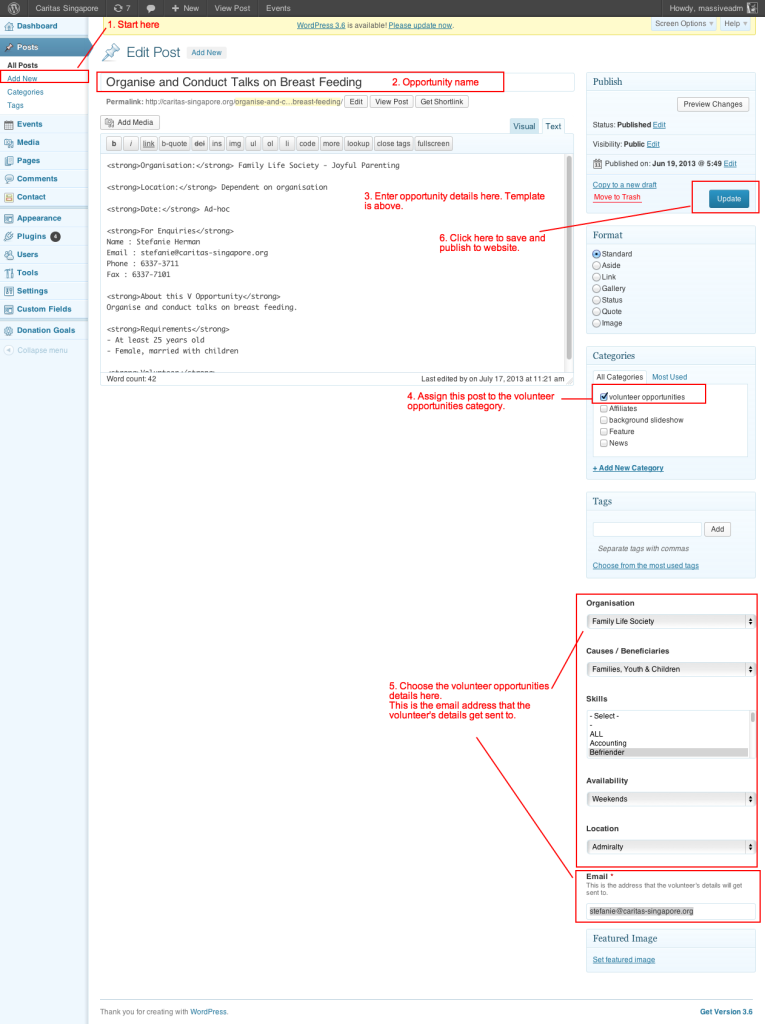 Volunteer, sign up
1. Volunteer signs up here.
2. Volunteer with receive a confirmation email. They are granted subscriber privileges, which only lets them login and send notification emails to Volunteer Opportunities.
Affiliate, sign up
An administrator needs to create the affiliate account.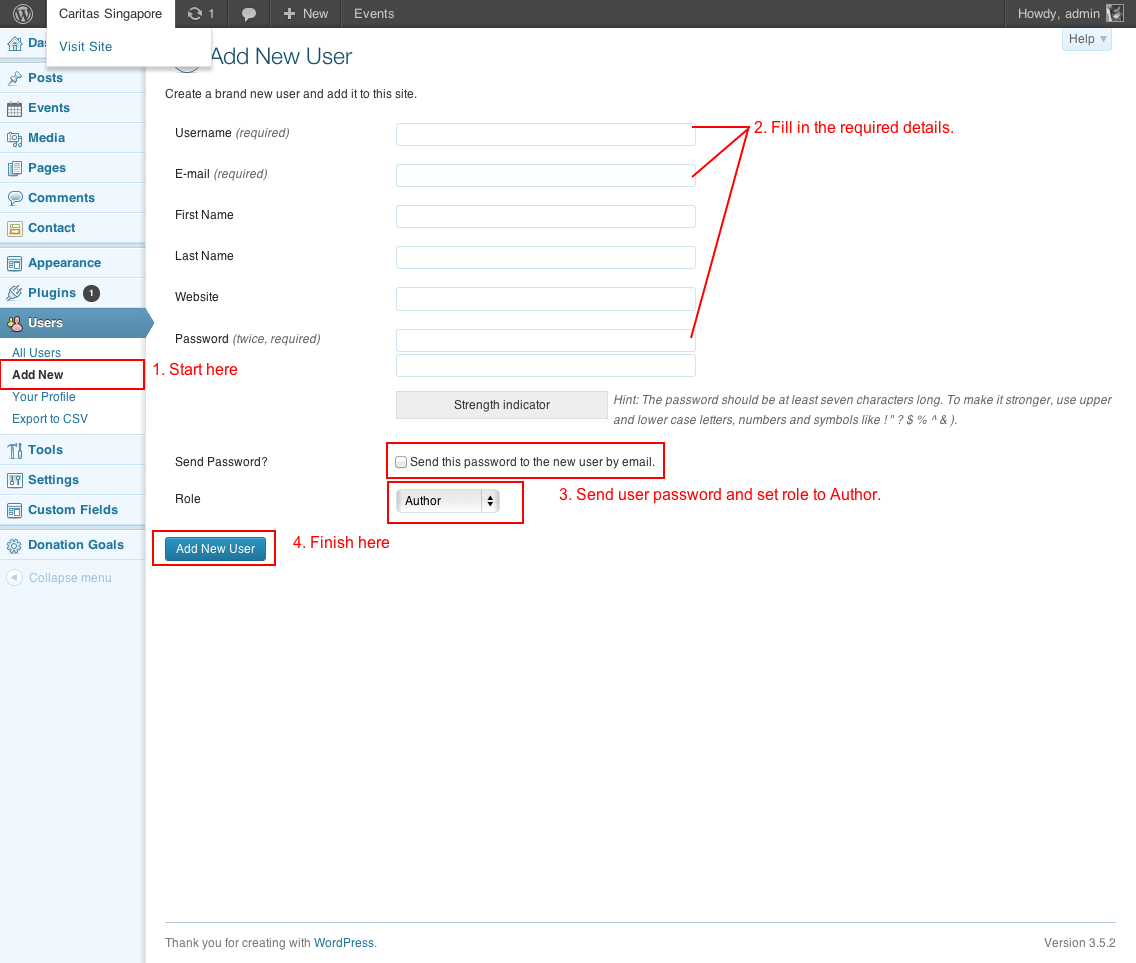 Affiliate, assigning page
An administrator can grant an Affiliate the right to edit their own page.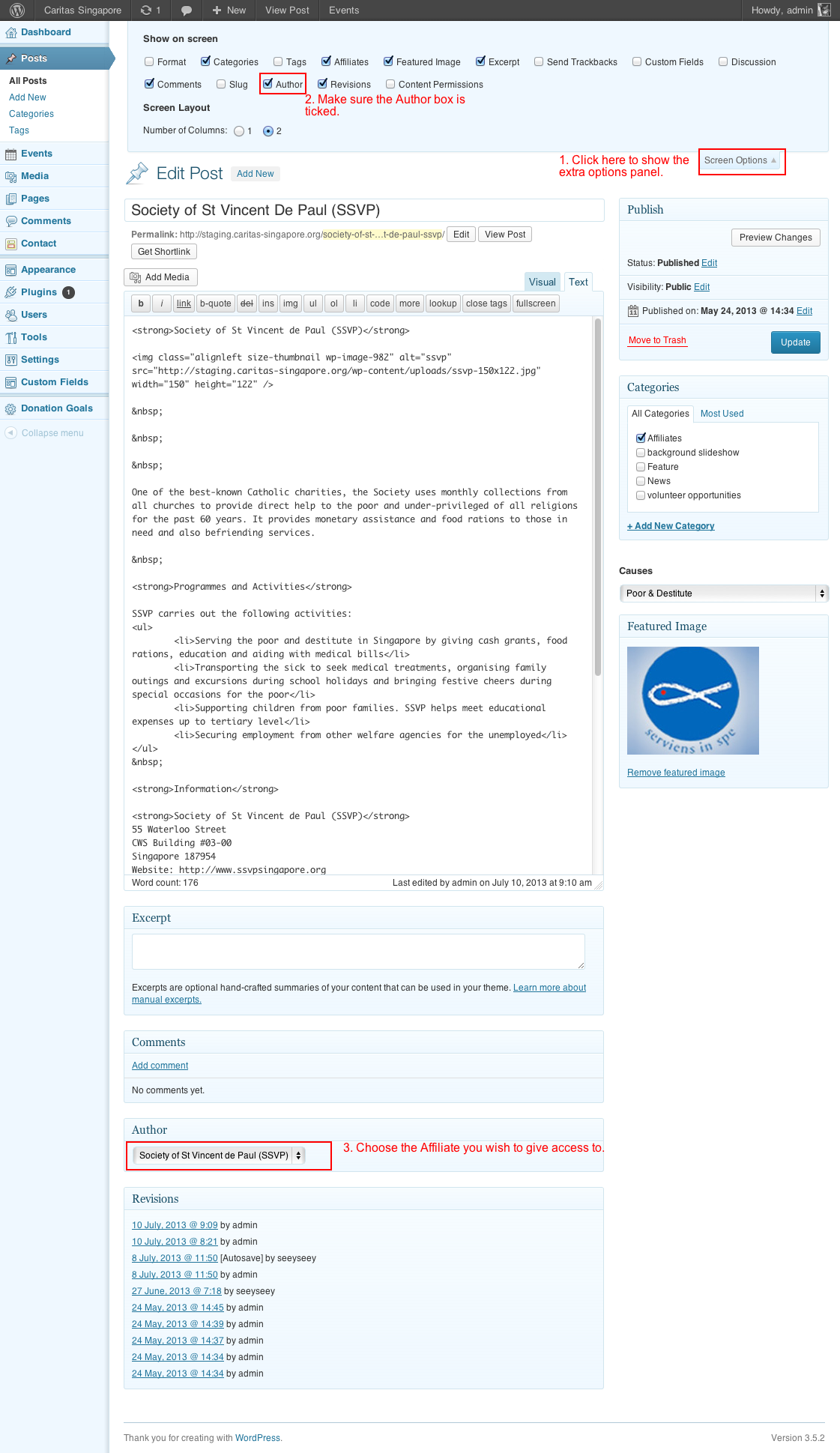 Affiliate, add new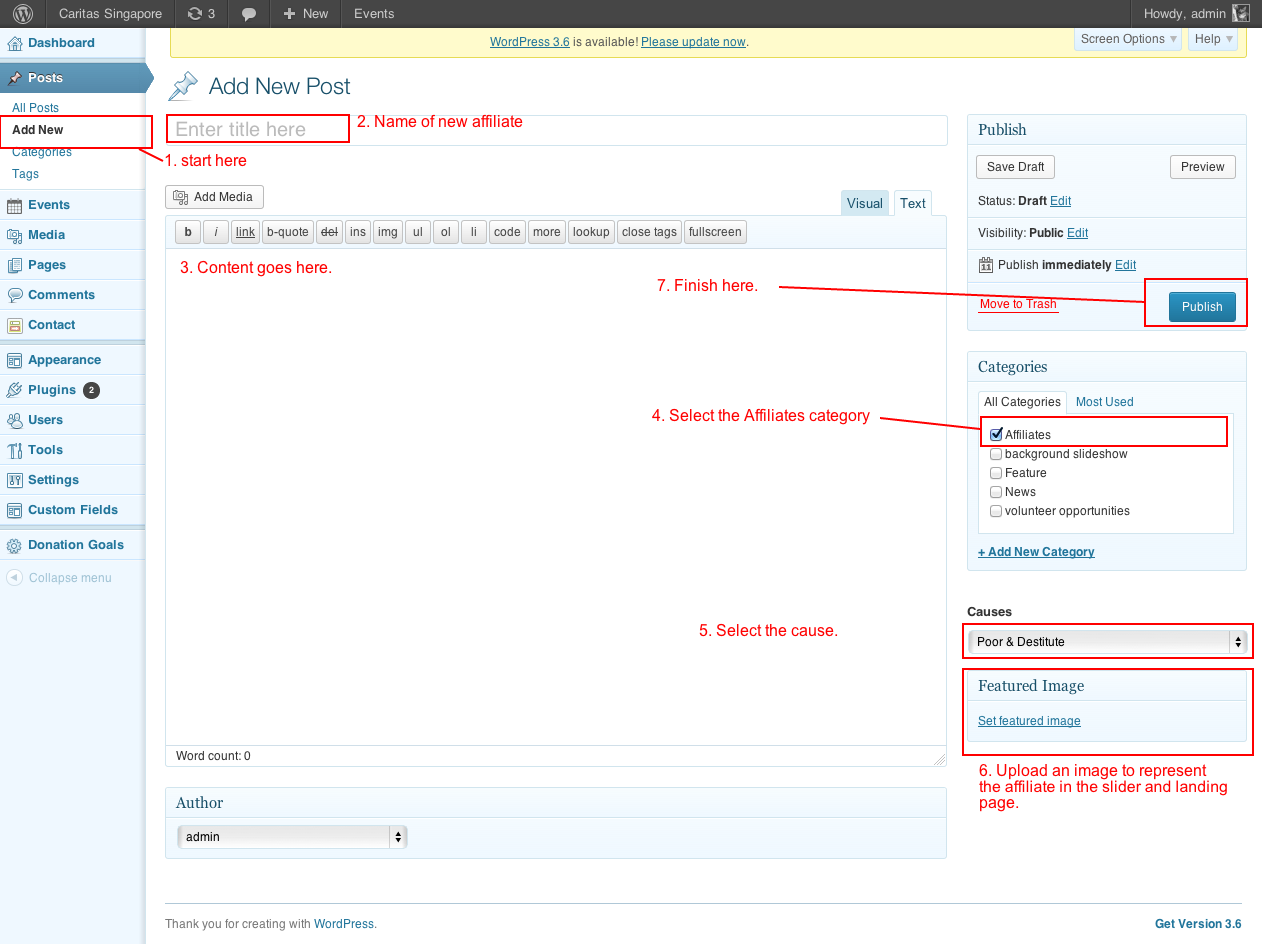 Affiliate, edit page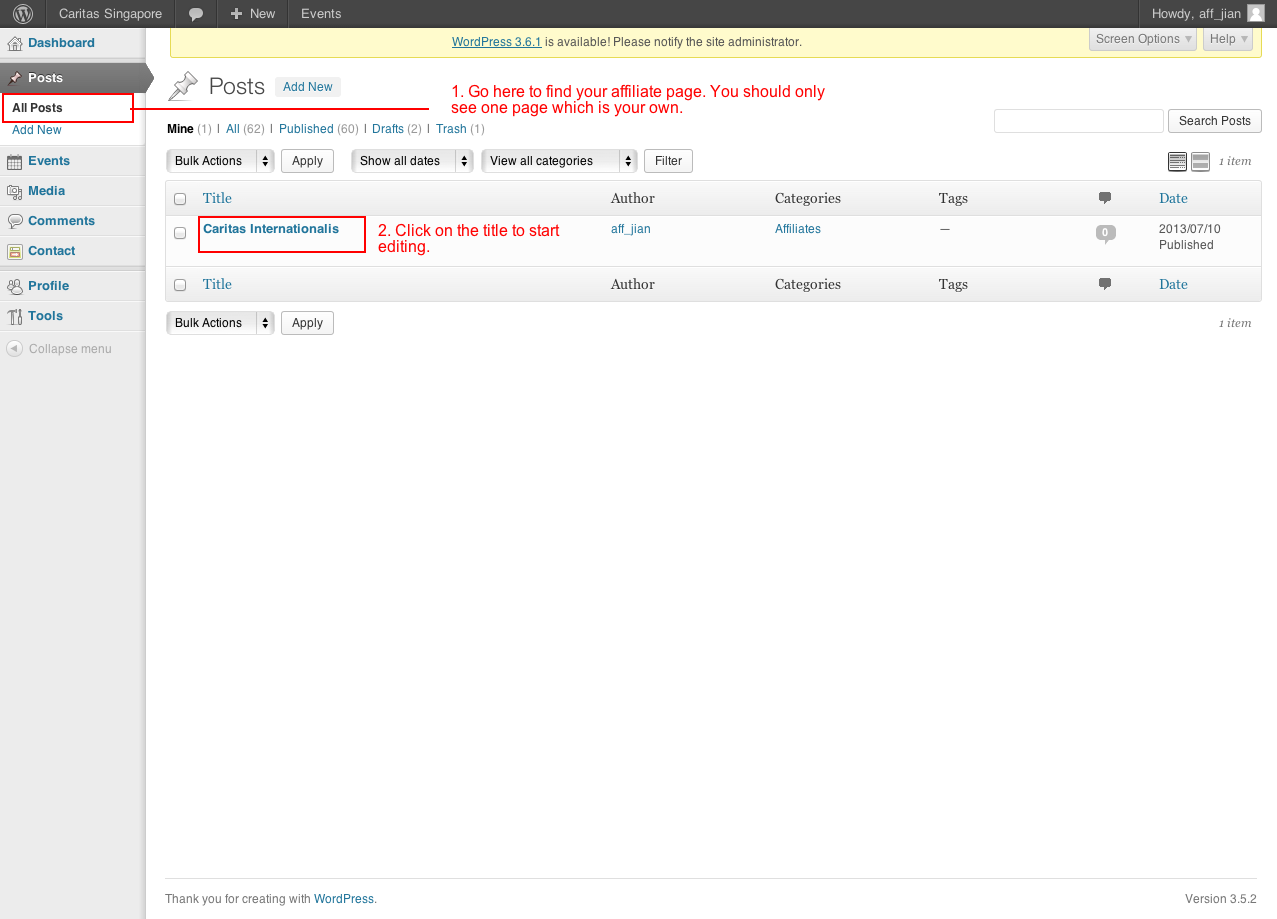 Event, add new
– Events can be added by affiliates (authors) and administrators.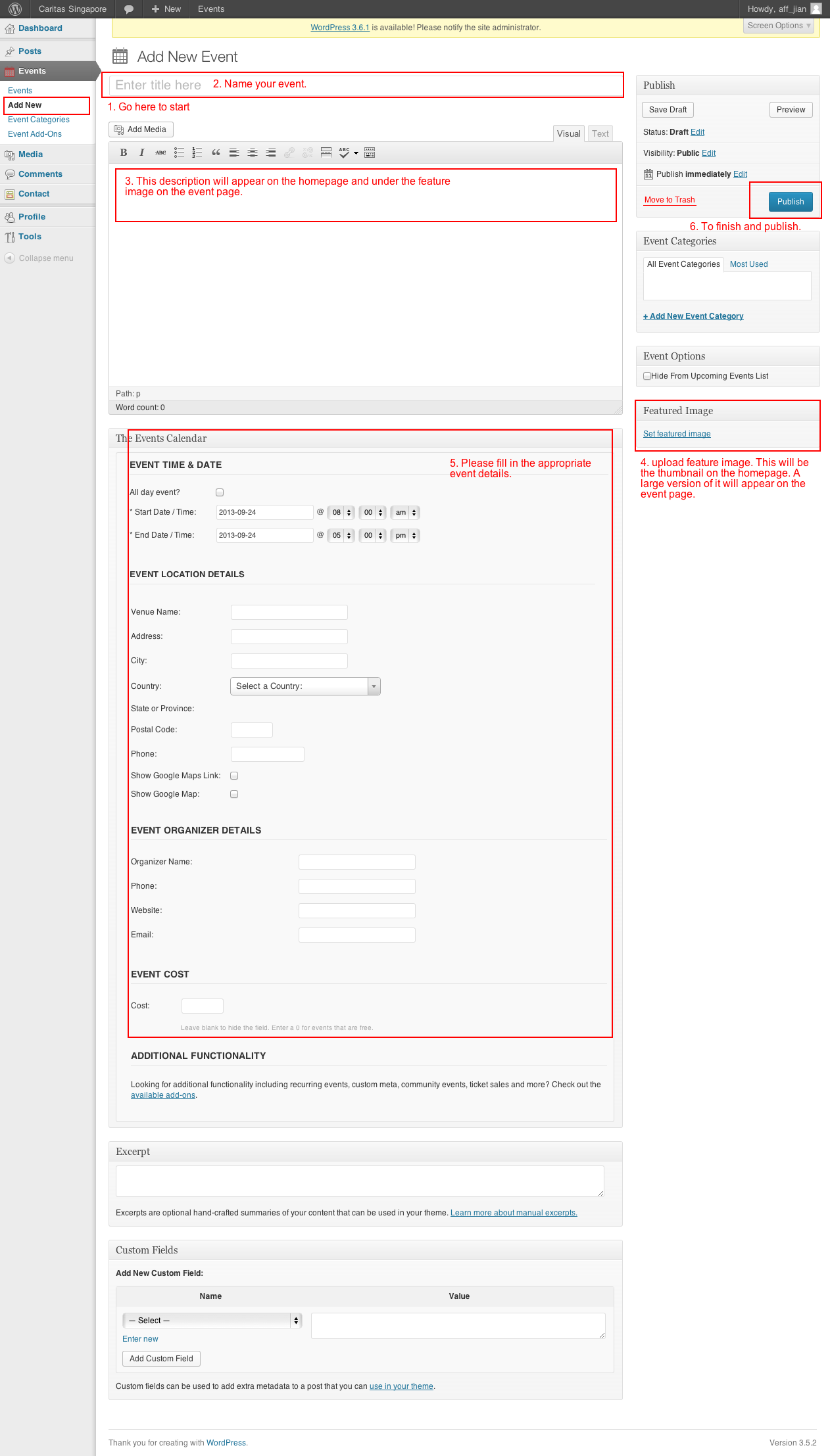 Homepage feature, edit blurb
– Edit the blurb in the feature section of homepage.