Fulfilling Our God-Given Potential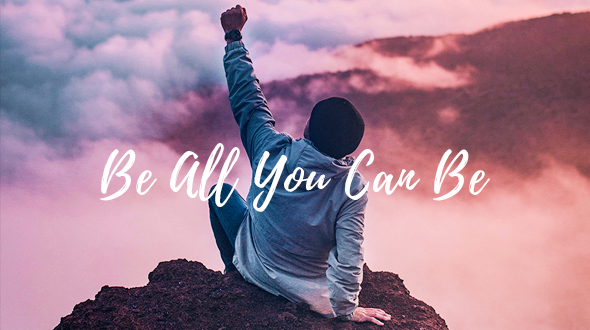 At a recent community dinner with young altar servers and their parents, I noticed a common thread in the parents' reminiscences of their journey in offering their sons to the Lord's service at the altar. The parents were pleased that their sons have grown to be more helpful and responsible at home, and are taking interest in life tasks that they were previously indifferent towards.
They attributed the change in their children's attitude and behaviour to their empowerment strategies. Rather than mollycoddling, deliberate efforts were made for their sons to take responsibility for their decisions and actions, as well as reflect upon their experiences (both good and bad). They do this in hopes of shaping them into more responsible and independent adults.
Our vulnerable brothers and sisters, too, can reach their full potential with the right support. Recognising that technology can help solve the challenges faced by persons with cerebral palsy, the Government Technology Agency (GovTech) engineers designed and built a voice-operated tech aid that allows 19-year-old Ms Elaine Eng to paint independently. The Central Singapore Community Development Council's (CDC) My Digital Bootcamp workshop equips students from disadvantaged backgrounds with digital skills, as part of their efforts to ensure that no one is left behind.
It is not in God's nature to withhold all exercise of power. As the ever-loving Father, He knows our capacities and goes all out to help us reach our potential. He does not like to work alone; He invites us to join Him on this journey. (cf. Catechism of the Catholic Church, 1884). This is how empowerment can look like. This is how subsidiarity can work in our communities.
As Confucius puts it, "What you tell me, I forget. What you show me, I remember. What you let me do, I understand."
Let us be on the active lookout for opportunities to empower others.
---
Related Stories
---
Jacob Soo is the Formation and Membership Executive at Caritas Singapore, and serves at the Cathedral of the Good Shepherd. He finds joy in strong cups of black coffee, Catholic spirituality books, and conversations on the faith.