Everyone Can Change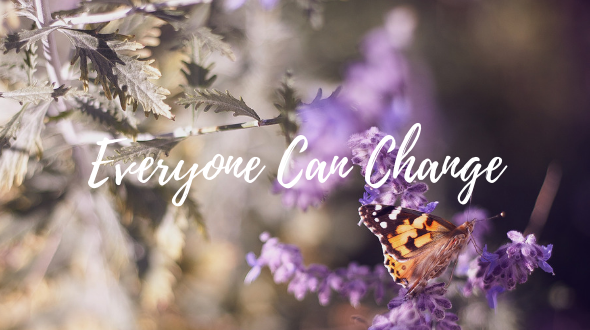 "People cannot change" – this is one sentence we often hear.
But we know it is not true. People do change. People can change. God can redeem anyone and everyone.
If we look in the Bible (cases of murderers, thieves, kings and common people) and around us, there are plenty of examples of people who changed and became new again. Whole again.
St Paul the Apostle is one example. Before meeting Jesus, he had fervently chased down, jailed and even beat up Christians. After his conversion, St Paul become a zealous apostle of Christ.
Kenneth Tan turned over a new leaf after encountering God, too. In his youth, he was a gangster who committed many serious crimes, including drug peddling, loan-sharking, and chopping off a rival gang member's hand. Today, he is an entrepreneur who is active in Church and a mentor to youth-at-risk.
Paul Tan was also a former gang member involved in drug dealing. He is now a provisional social worker who aspires to help other addicts and offenders.
These stories of change remind us that if God can redeem people who committed such terrible deeds, then He can surely redeem anyone. 
So it is important that we never give up on people, including those who hurt us. They have the potential to change for the better. Like Kenneth and Paul, we can help others become better versions of themselves – whether by mentoring, volunteering at a social service organisation, or helping in any other way possible.
May the Lord grant us the ability to silence our inner naysayers, and to not lose hope in people and humanity.
---
Related Stories
---
Alda Ntezilizaza is from Rwanda. She has been volunteering at Caritas Singapore since 2016. She enjoys attending work-related and social functions, exploring Singapore, tasting different food, walking, reading, watching movies, and meditating.