Young Adults Session on Catholic Social Teaching
July 8, 2017 @ 3:00 pm

-

6:00 pm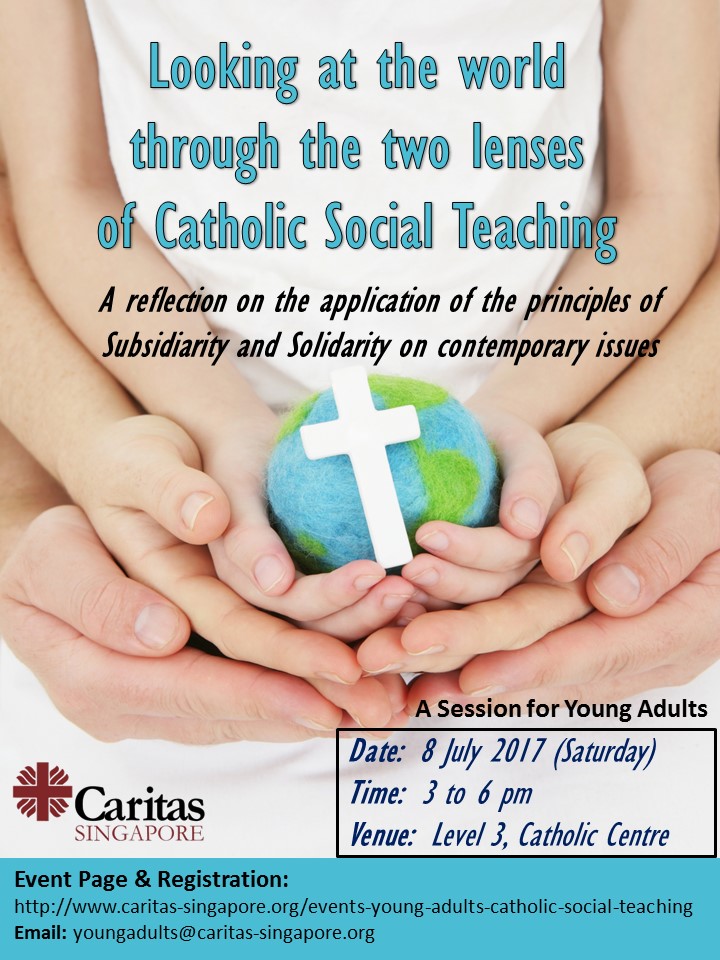 Looking at the World through the two lenses of Catholic Social Teaching!
A reflection on the application of the principles of Subsidiarity and Solidarity on contemporary issues.
Young Adults CST Session 8 July 2017 Poster
Date:  8 July 2017 (Saturday)
Time:  3 to 6 pm
Venue: Level 3, Catholic Centre, 55 Waterloo Street.

Come! Join us to learn more about these principles and have a reflection on how we can live these out in our lives.
Free.    Love offering welcomed.
Register at: https://goo.gl/forms/m0AcKUAiAZ8wGB1C2
For more information and queries, please email to: [email protected]