Young Adults Awareness Event 2015
September 5, 2015 @ 9:00 am

-

5:00 pm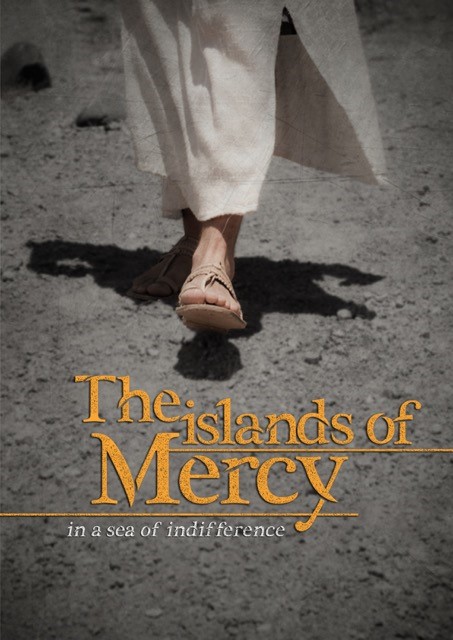 The Islands of Mercy in a Sea of Indifference
"every Christian community is called to go out of itself and to be engaged in the life of the greater society of which it is a part, especially with the poor and those who are far away. The Church is missionary by her very nature; she is not self-enclosed but sent out to every nation and people.
… how greatly I desire that all those places where the Church is present, especially our parishes and our communities, may become islands of mercy in the midst of the sea of indifference!" ~ Pope Francis
An event for young adults (ages 19 to 35 years).
We invite you to join us on this journey of awareness and reflection on how we can live out our social mission in our society today.
We will share what Caritas Singapore and the various charity organisations are doing to help those in need and how you can be a part of it.
'the LORD has told you what is good, and this is what he requires of you: to do what is right, to love mercy, and to walk humbly with your God.' [Micah 6:8]
5 September 2015 (Saturday)
9a.m. to 5p.m.
Agape Village, 7A Lorong 8 Toa Payoh
Programme brief
Registration and welcome
Opening prayer / Songs
Presentation of the social landscape in Singapore – by Ms Janet Ang, Chair of Caritas Singapore
Theological Reflection – by Fr Christopher Soh, SJ
Lunch Break
Break out to visit Catholic Charities Member Organizations
Tea break and group sharings
Sharing by Caritas Singapore Young Adults Committee
End
Awareness Event Flyer Back (low res)
Awareness Event 2015 – Participating Member Organisations
Note to Participants:
Please register using the online form.  Online Registration Form.
As part of your registration, please choose the organisation you wish to visit.
Please select 3 choices from the drop-down list, in order of preference. [Please note that this will be given on a first-come-first-serve basis]
This event is free.
However a love offering is welcomed on the day of the event.
If you need clarification, do feel free to contact:
the Young Adults Secretariat (Gail) at [email protected]
or DID 63389453.