Social Mission Conference 2014
August 23, 2014 @ 8:30 am

-

5:30 pm

$20 – $40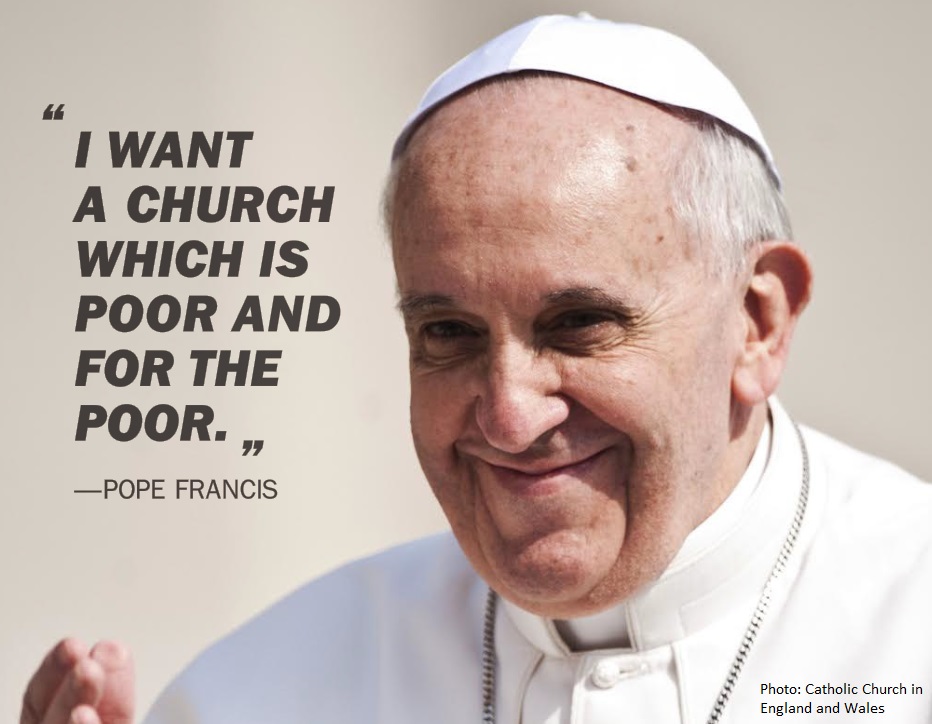 BACKGROUND OF SMC
The Social Mission Conference is a flagship event of Caritas Singapore. It is a biennial event with the inaugural conference in 2008.
The Social Mission Conferences focus on raising awareness and updating Catholics of the poverty situation in Singapore. In addition, the various theological reflections have been a time to help participants reflect on these issues in the light of the Gospel and the Catholic Social Teaching of the church in relation to our social mission – how we can live out our faith in our community today. Inspired by the teachings of our faith, the urgent need of those struggling with their poverty situations and examples of those working and serving the needy, participants are encouraged to live out their faith in their own lives – with those in their families and neighbourhood and also to volunteer where help is needed in the various service organisations.
KEY FOCUS OF SMC 2014
SMC 2014 seeks to deepen our understanding of the Church's social mission and inspire all who attend to live our faith more authentically in our daily lives. In doing so, we cannot ignore the presence of the poor and those who are suffering in our midst.
Our Pope has emphasised that the poor have much to teach us, and we are called in our faith to be their friends, to listen to them and to find Christ in them. Therefore we have the mission to assist and partner those in need – to enable them to break free of the poverty entanglement.
We will reflect on what it means to be 'A church which is poor and for the poor'. This is an opportunity to listen to the voices of the poor and those working with them and be inspired to action by those who are partnering the poor and enabling them to live lives of dignity.
"We are called to find Christ in them, to lend our voice to their causes, but also to be their friends, to listen to them, to speak for them and to embrace the mysterious wisdom which God wishes to share with us through them."
– Pope Francis, The Joy of the Gospel, Evangelii Gaudium
Programme Highlights of Social Mission Conference 2014
Click for more information about the SMC 2014 – Programme Highlights
©      Presentation on the social realities and key issues faced by the poor in Singapore
©      Theological Reflection"I want a Church which is poor and for the poor" – What do these words of Pope Francis mean for us as Christians today?
©      Meditative Prayer with the Songs of Taizé  – A time of prayer, silence and reflection.
©      A Response to Theological Reflection  – How do we respond, and what does it mean to be a disciple in the context of Singapore?
©      Partnering the poor – A reflection on what it truly means to 'partner' the poor
©       Sharing by Caritas affiliates and other organisations on how they reach out to those on the margins of our society via the following Breakout Tracks:
 
Ø  Track 1 –  Low income Families
Ø  Track 2 –  Migrant Workers
Ø  Track 3 – Youth At Risk
Ø  Track 4 – The Marginalised
Click for more information about the Social Mission Conference 2014 – Breakout tracks

SMC 2014 Invited Speakers
Click for more information about the Social Mission Conference 2014 – invited speakers
©      His Grace, Archbishop William Goh
©      His Grace, Bishop Isao Kikuchi, S.V.D, President, Caritas Asia
©     George Lim, Chairman, Caritas Singapore
©      Associate Professor Irene Ng, Department of Social Work, NUS
©      Wendy Louis Executive Secretary of the Federation of Asian Bishops' Conference
©      Brother Ghislain, Taizé Community
©      Brother Matthew Tan, SJ
©      Janet Ang, Chair of Agape Village Steering Committee
©      Bernadette Lau, Executive Director, of Caritas Singapore
BUS SERVICES TO LOCATION
105, 132, 151, 153, 154, 156, 186, 966, 985
COST and PAYMENT
Full conference rate – S$40 per person
Special rates
–    Complimentary for religious
–        S$20 per person for member organisations (Board members, Staff, Volunteers), students and senior citizens (aged 60 years and above)
Cheques are to be made payable to: SMC2014 and mailed to:
Social Mission Conference 2014 Secretariat
Caritas Singapore,
55 Waterloo Street, Catholic Centre, #08-01,
Singapore 187954
For cash payment, registrants could come by the Caritas Singapore's office during office hours – Mondays to Fridays, 9a.m. to 6p.m.