#GivingTuesdaySG
December 3, 2013

-

December 6, 2013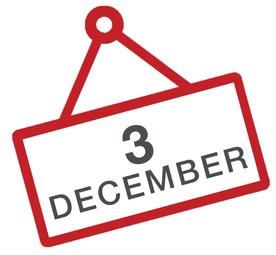 – Caritas Singapore is happy to participate as a founding partner.
#GivingTuesday is a global campaign to create a national day of giving at the start of the annual year-end holiday season. It is a movement with a unified message; to encourage charitable activities that support non profit organizations and draw attention to philanthropic causes. It was launched in 2012 in New York City and brings together charities, corporations, small businesses and individuals from across the globe to show that the world gives as good as it gets. The second annual GivingTuesday is on 3 December 2013. To date it has 2700 partners in US, Canada and Australia.
Initiated by the 92nd Street Y in New York City and supported by the United Nations Foundation, #GivingTuesday raised $10 million dollars last year. This year #GivingTuesday is going global and Singapore is the first Asian nation to join. Spearheaded by the National Volunteer and Philanthropy Centre (NVPC), #GivingTuesdaySG is great start to a national giving day in Singapore!
Everyone can participate in #GivingTuesday. It is an initiative to start the giving season and we encourage everyone to be involved. There are many ways for you to support this, individually and collectively. Click here #GivingTuesday Caritas for some ideas, but this is no way exhaustive and any contribution or act of giving is valuable.
Caritas Singapore is a partner in this initiative and invite you to join us in two simple ways:
1)      Support our Catholic Charities

2)      Create awareness of our Singaporeans Against Poverty campaign
We would encourage you to pledge an act of giving in any form to be carried out on 3 December 2013*.
 * Pledge can start on, end or peak on 3 December 2013. It can go on for a day, week or month! It is up to you. Just need to pledge to make a difference in the life of someone else today! 
Please send your pledge preferably in the template given or via our poll to our Facebook page.
We will collate all the pledges received and keep you updated via our social media platforms.
Pledge execution and post sharing: 3rd Dec 2013
Show us what you have done. Post your story on #GivingTuesdaySG! You can send this to us together with a picture or post directly onto our Facebook page.
#GivingTuesdaySG is the start of a new holiday tradition that we can be proud of. We encourage everyone to participate and do something meaningful for others. Remember, it is about giving in the broadest sense of the word, not just material donation.
Together, let's make #GivingTuesdaySG a success and bring joy to everyone this holiday season!