Evangelii Gaudium (Joy of the Gospel) Workshop – Part 2
March 14, 2015 @ 9:00 am

-

12:30 pm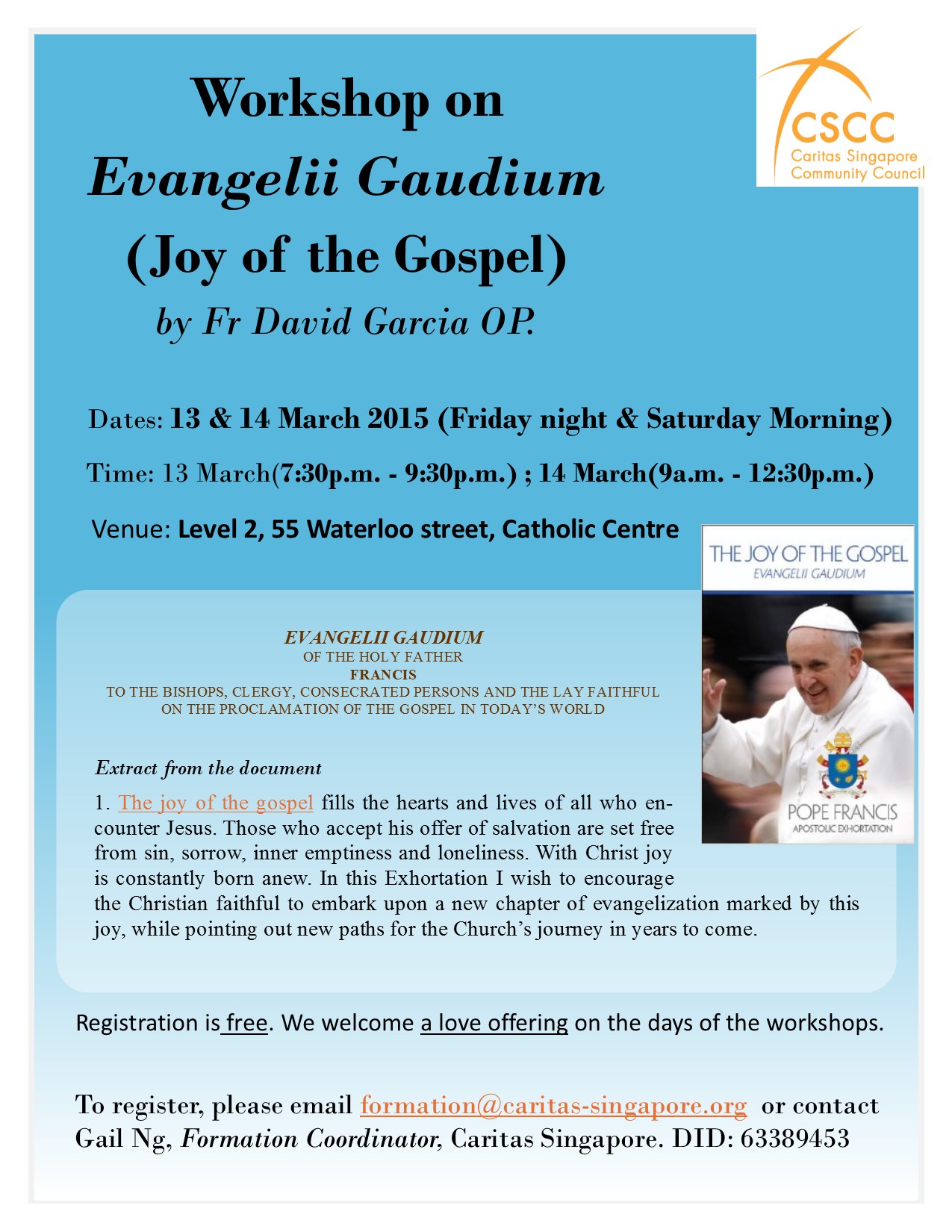 By Fr David Garcia, OP
How can we evangelise and spread the joy of the Gospel to others in our lives? Why are we called to reach out to those in need?
These workshops focus on the content of our Pope's Apostolic Exhortation – Evangelii Gaudium. Special attention is given to Chapter 4 which focuses on the poor. Besides content input, participants are challenged to reflect on the messages from this document and to find ways that they can put these into action in their daily lives.
Dates:
13 March (Fri) 7:30p.m. to 9:30p.m.
AND 14 March (Sat) 9a.m. to 12:30p.m.
Venue: Level 2, Catholic Centre
Target Audience:
General – for Catholics and those interested to know more of our Pope's message in this document.
Contribution: Free. Love Offering welcomed.