Discipleship Retreat
October 17, 2015 @ 9:00 am

-

5:00 pm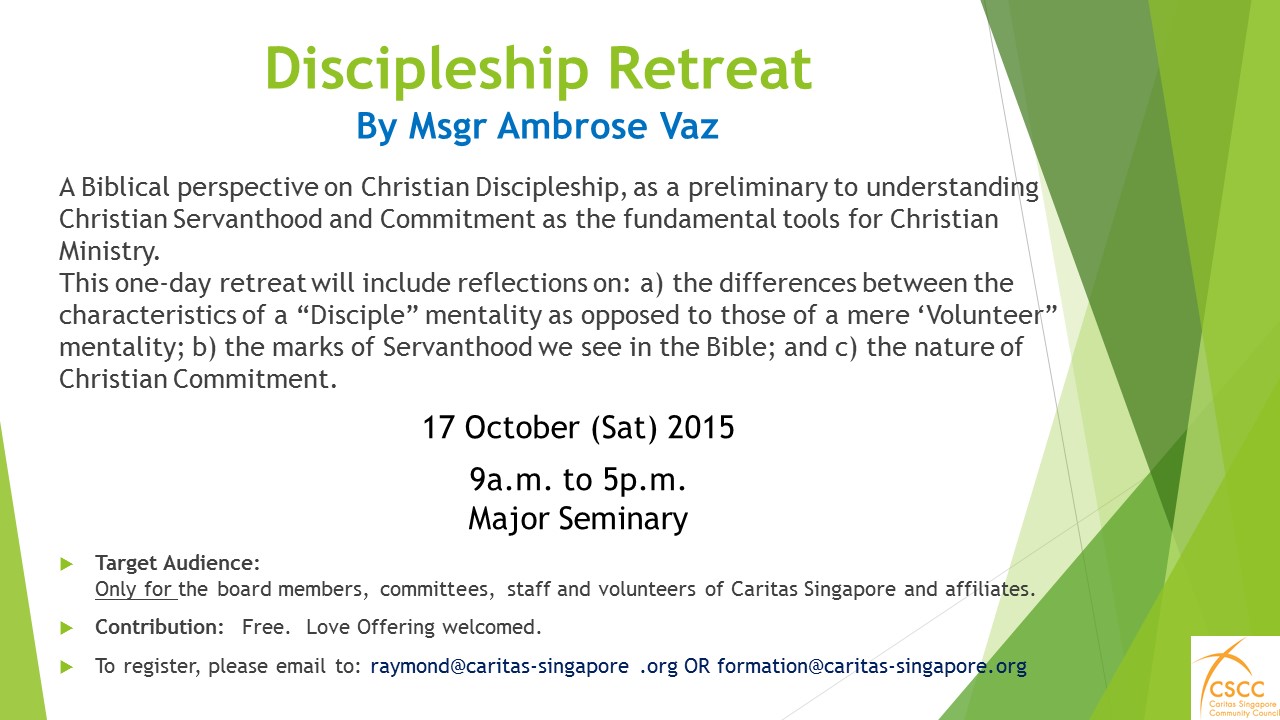 By Msgr Ambrose Vaz
A Biblical perspective on Christian Discipleship, as a preliminary to understanding Christian Servanthood and Commitment as the fundamental tools for Christian Ministry. This one-day retreat will include reflections on: a) the differences between the characteristics of a "Disciple" mentality as opposed to those of a mere 'Volunteer" mentality; b) the marks of Servanthood we see in the Bible; and c) the nature of Christian Commitment.
Date: 17 October (Sat) 2015
Time: 9a.m. to 5p.m.
Venue: Major Seminary
Target Audience: Only for the board members, committees, staff and volunteers of Caritas Singapore and affiliates.
Contribution: Free. Love Offering welcomed.
To register, please email to: [email protected] .org OR [email protected]