CHARIS: Peace Possible 4 Syria
October 22, 2016 @ 10:00 am

-

1:00 pm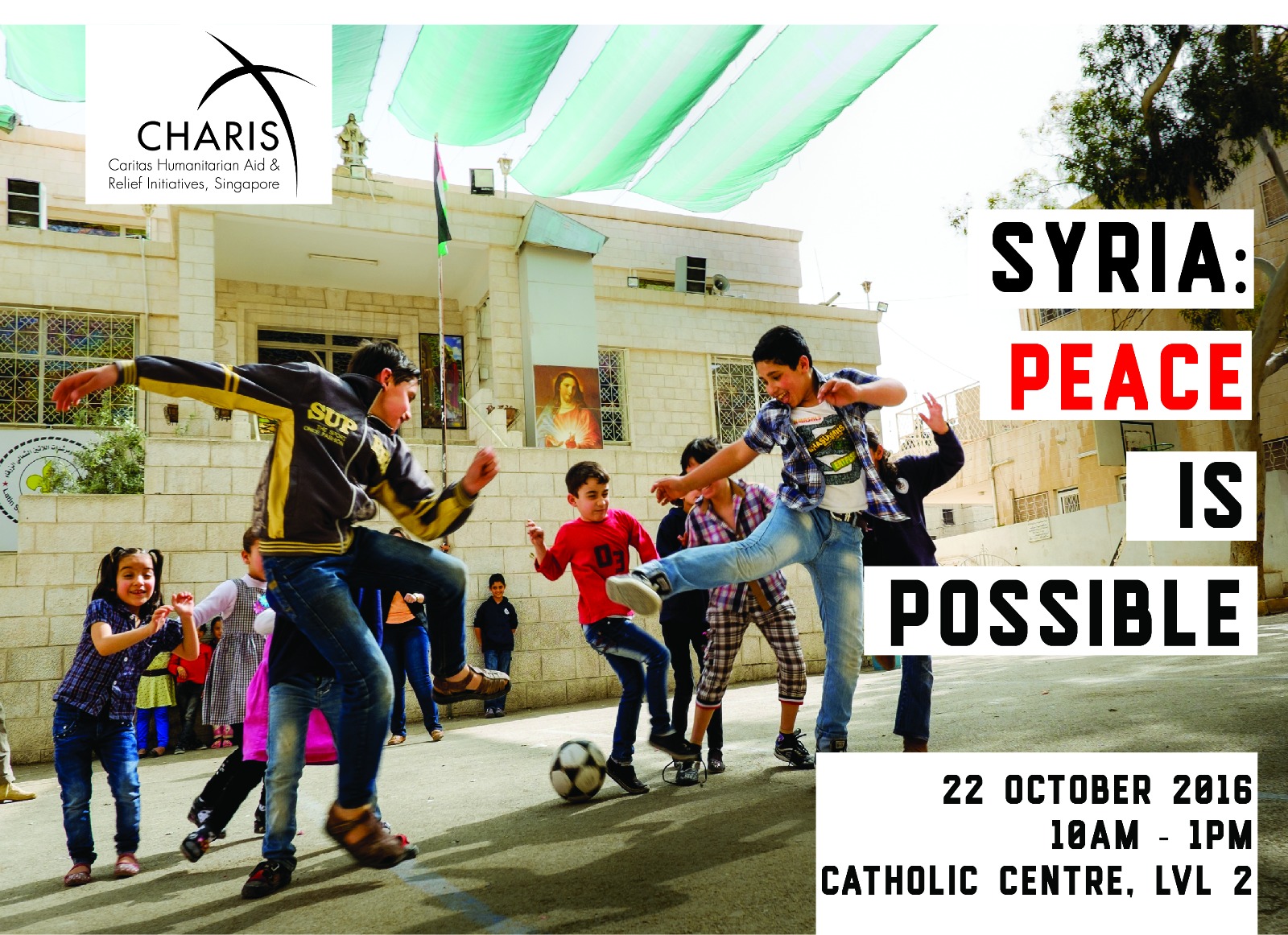 Organised by Caritas Humanitarian Aid & Relief Initiatives, Singapore
#PeacePossible4Syria is a mass mobilisation, a campaign to push the entire world to take action. This project was launched by Caritas Internationalis and involves all the countries where the organisation is present. This is not a campaign against anything, but one in favour of peace.
#PeacePossible4Syria
Date: 22 October 2016
Time: 10:00am to 1:00pm
Venue: 55 Waterloo Street, Catholic Centre, Level 2, Singapore 187954
St Flora's and St Emma's Room.
Program Outline
Part 1 Peace is Possible: Syria
What does peace look like even in one of the most war-torn places in the world?
Short videos, Listening and Sharing on the message of Peace
Part 2 Call to Action: Advocacy Through Imagery
The power of visual storytelling still endures in an age abound with new technologies.
Hear from the experts in the field of photography and social media as they share how our message and stories can be captured and shared across the globe.
To register, please email to: [email protected]