CHARIS Mission Friendship (Minxian House-building Project)
October 5, 2014

-

October 11, 2014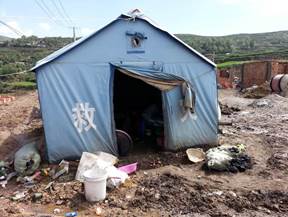 Dear friends,
Registration for CHARIS Mission Friendship (MINXIAN HOUSE-BUILDING TRIP) is now open!
Online registration is available here

Date | 5 October (Sunday) – 11 October (Saturday) 2014
Location | Yong Xin Village, Minxian County, Gansu Province, China
Route | Singapore – Chengdu (International Flight: 4 h 30 mins)
Chengdu – Lanzhou (Domestic Flight: 1 h 20 mins)
Lanzhou – Minxian (Car/Bus: 6 hours)
Stay | Hotel
Price | S$950 per pax
Inclusive of airfare, airport taxes, accommodation, meals, ground transport and travel insurance in China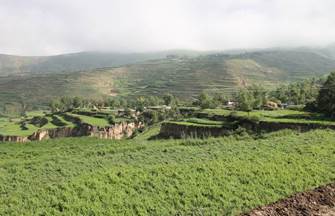 On 22 July 2013, a series of earthquakes in Gansu Province in northwestern China set off landslides and building collapses in an impoverished mountainous region killing at least 94 people, injuring more than 1,000 and damaging tens of thousands of homes. Gansu is one of the poorest provinces in China with many older buildings of simple construction. The earthquake measuring 6.6 took place along the border between the farming region of Minxian County and Zhangxian County both in the south of Gansu Province.
Most of the deaths and injuries occurred in Minxian County. This unfortunate incident happened 3 months after another earthquake in Sichuan which received almost all of the media coverage and aids from local as well as foreign NGOs, leaving victims of Minxian earthquake with little or no outside help.
Many of the villagers could not afford to rebuild their collapsed houses and have lived in tents since. Families had to brave the winter cold in tents since last year.
The Chinese government has offered to give a RMB40,000 grant towards the rebuilding of their home on condition that their house is built according to the specifications set by the government and able to withstand to a certain extent of an earthquake. The estimated cost of building the house is RMB120,000.
This September, Caritas Humanitarian Aid & Relief Initiatives, Singapore (CHARIS) helped fund Jinde Charities in this house-building project.
Come October, a CHARIS mission team will be deployed to help Minxian residents with the building of 23 houses. Join us as we work hand-in-hand with our brothers and sisters in need to help rebuild their homes and their lives. Come experience faith in action, joy of Mission work, and fellowship with team members and the local residents.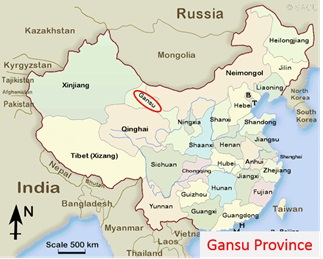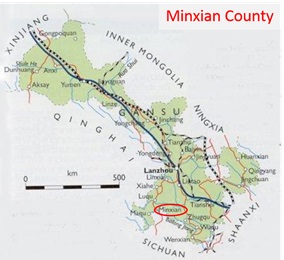 DEADLINE CLOSES: 19 Sep 2014, Friday
*First-come, first-served basis for 12 positions with a minimum of 6 to go
1st Briefing – Wednesday, 17 Sep, 7pm
– Introduction of CHARIS
– Information on worksite, accommodation, safety & security situation and work expectation
– Immunisation requirements
– Registration and collection of Mission fees
2nd Briefing – Wednesday, 24 Sep, 7pm
– Team-building
– Roles and Responsibilities
– Mission itinerary & packing list
– Check individual immunisation readiness
Final Briefing and Formation Session – Thursday, 2 Oct, 7pm
– Mission Formation Session
– Run through finalised Mission itinerary
– Briefing on departure & flight details
PLEASE NOTE BEFORE YOU REGISTER
[Age Restriction]
AS CHARIS mission trips are to post-disaster sites, we appreciate your kind understanding in our 21-year-old age requirement.
If you are looking to embark on a youth- or family-focused mission trip, you might like to consider joining one of the many trips organised by our affiliates such as acts29, ACTS, iCARE, Epiphany, M3 and Project Micah, etc. For more details, see: www.charis-singapore.org/index.php/upcoming-missions
You can contact the various CHARIS affiliates directly or register for their mission trips at www.charis-singapore.org/index.php/affiliates
[Departure and Arrival]
To ensure focus on the mission as well as the safety and solidarity of all volunteers, CHARIS will not be granting any extension to the trip dates stipulated in this email. All volunteers are encouraged to journey together as a mission team between Singapore and the host country.
[Refund]
Please ensure that you have made the necessary arrangements in order to embark on this mission trip. There will be no refunds after the above stipulated deadline when air tickets have already been purchased.
For more information and registration, please contact Lilynne Seah at 6337-4119 or email [email protected]
Thank you and God bless.