Charities Week 2020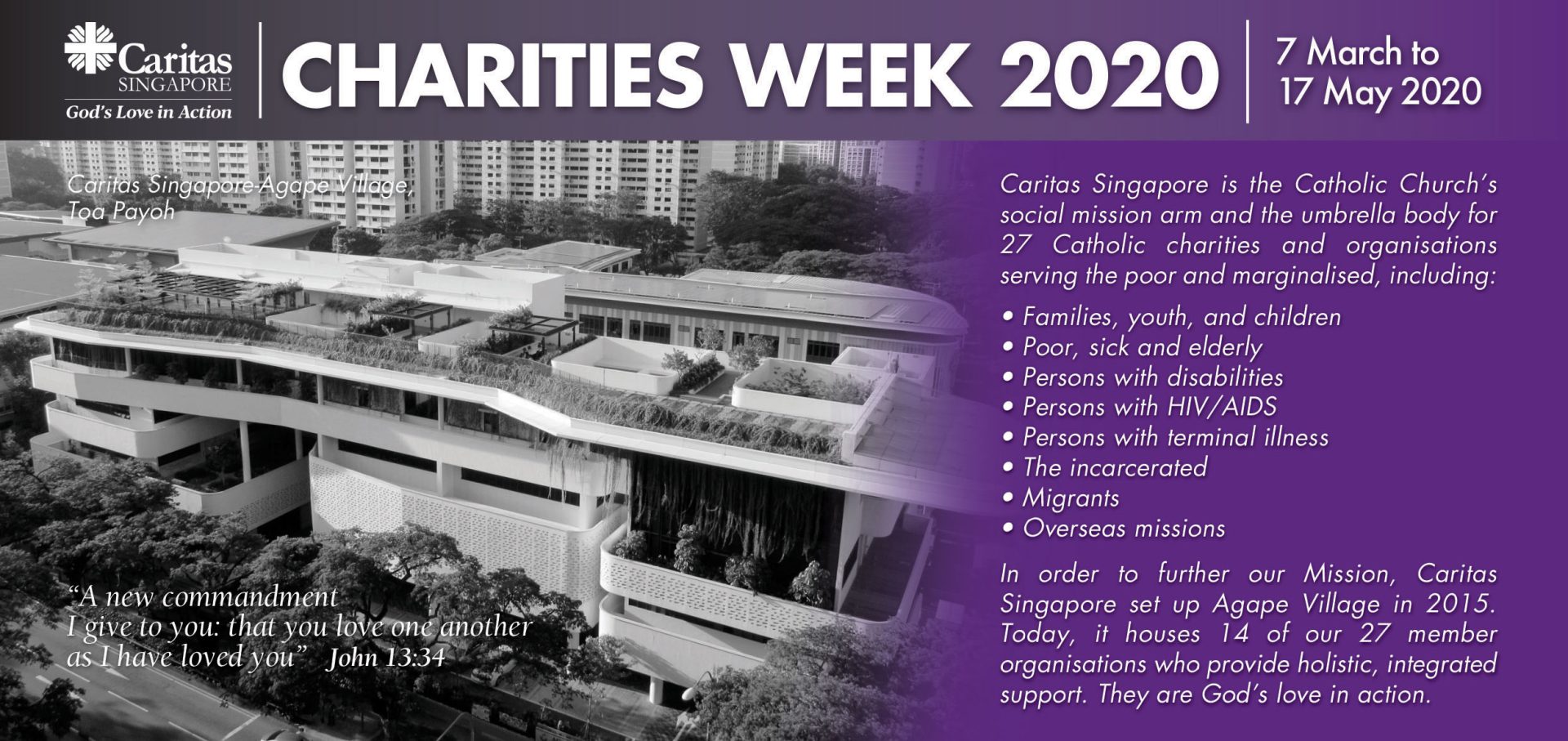 A huge thank you for supporting Charities Week 2020! The campaign has come to a close.
In the midst of the Covid-19 situation, we are so grateful for your continuous support towards the work of the Caritas Singapore family.
Your contribution will go towards enabling us to continue our work in serving the vulnerable and marginalised groups, including low-income families, youth-at-risk, the incarcerated, people with physical disabilities, and people with mental health problems, regardless of race, religion, and nationality.
We would also like to thank you for your encouragement and prayers.
Click here for the breakdown of funds received.
(Updated as of 28 Oct 2020).  
#GodsLoveInAction