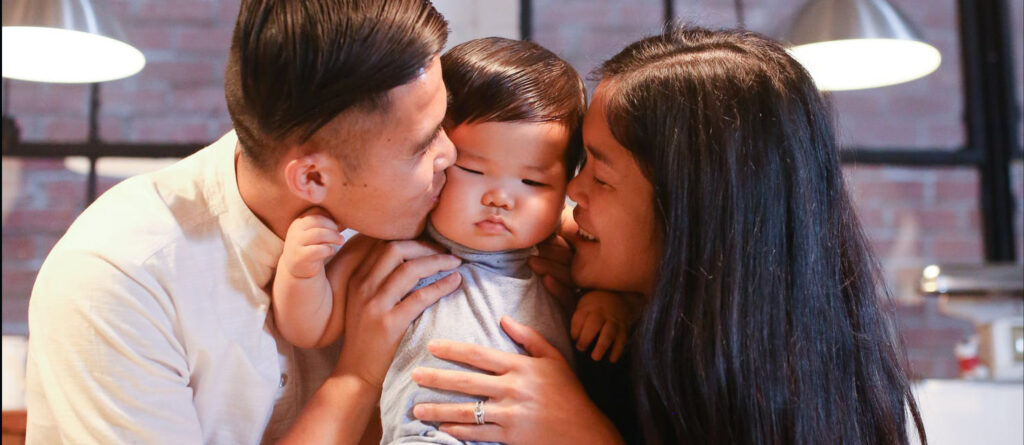 The birth of a child is a great blessing, and it is natural that parents would want to give their best to their child. John* and Linda* were no different when their first child was born. However, when COVID-19 hit Singapore, the couple began experiencing increased stress and tension in their home. John was one of many Singaporeans whose work was badly affected. Besides having to work from home, there was also significant decrease in earnings. Finances became tight, and John had to dip into his savings to support the family. As the sole breadwinner, he began to take issue with how his wife was spending money. He felt that she could be more frugal during such tough times.
During this time, longstanding differences in their views on child-rearing and care also became the fodder for dispute. The couple started quarrelling more, and at times, these disagreements escalated into physical violence. Things got worse between the two, and John, in a fit of anger, handled the baby roughly. Thankfully, before the situation deteriorated further, the family was referred to Big Love, a service by Montfort Care. Big Love's main objective is to help families with Child Protection concerns and for families to improve their functioning and resilience.
When the couple first came to see the counsellors at Big Love, they were deeply resentful and angry with each other. Big Love assigned separate counsellors to the couple, seeing them separately for their emotional needs as well as supporting them with psycho-education on how to better care for their baby. John saw the importance of finding a solution to overcome the differences between his wife and himself, and agreed to join Big Love's Men's Group.
Conducted via video conferencing, the group met weekly over the course of a month. From these sessions, John gained support and insights from both the facilitators and other fathers, and took comfort in the fact that others were also facing similar challenges, but had found healthy ways to overcome them. This, coupled with individual counselling, helped John to manage his stress and come to terms with changes he needed to make for his family. Linda concurrently received support to overcome the hurt she experienced, and learnt new ways to communicate differences while keeping herself and the child safe.
As the couple received support and grew in their understanding of how to be good parents and spouses, they were able to cope better with the stressors of parenthood, even in the midst of challenging times. These days, when John gets upset with Linda, he remembers that anger colours his worldview and makes things worse than they actually are. Rather than confronting his wife when agitated, he opts to leave the house to calm himself down. With the help from Big Love, they no longer have any serious arguments. They are also better able to care for their child, putting into practice what they learnt from Big Love.
*Names have been changed to protect the clients' identity
 Sharing by Montfort Care
About Montfort Care
Montfort Care is a network of programmes committed to improving the lives of individuals, families and the community facing transitional challenges. Montfort Care's team of social service professionals provide community-based social services to empower lives and strengthen communities. Services offered by Montfort Care include three Family Service Centres, child protection service by its Big Love Child Protection Specialist Centre, cyber wellness programme for youth by its MeToYou Cyber Care programme as well as GoodLife! and YAH! programmes to support active and frail seniors to age-in-place.
---
Caritas Singapore assesses the needs of our charity member organisations to fund programmes that serve our brothers and sisters in need.