Personal Moral Compass 2018 – Module 3 (Christian Morality)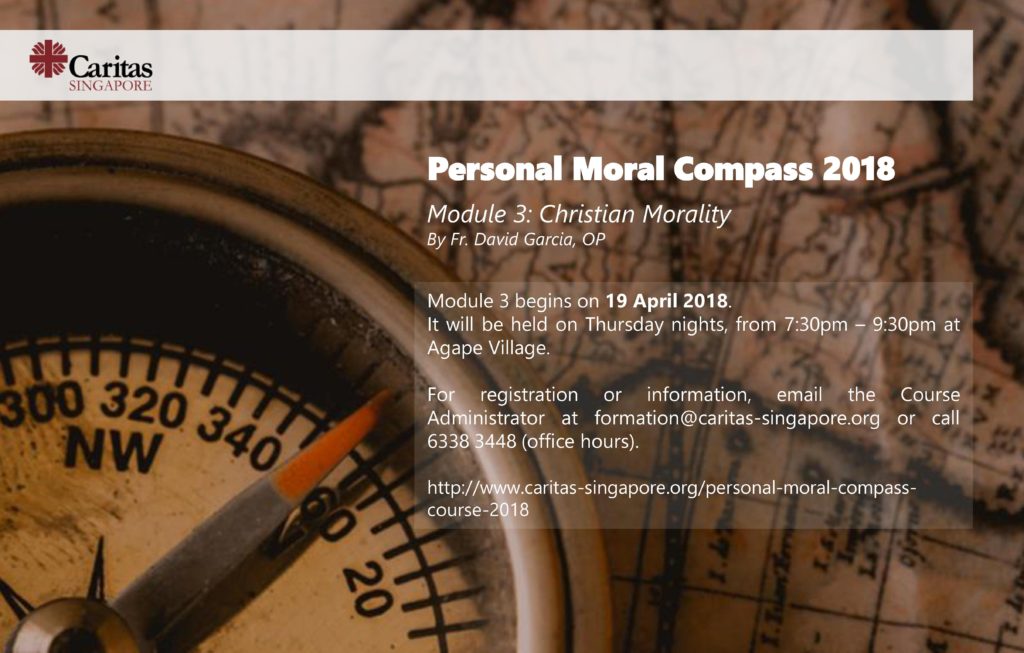 By Fr David Garcia, OP
The Personal Moral Compass Course is for all Catholics and all people of goodwill interested in formation in the foundations of Ethics and Moral Theology.
It is a one-year-long systematic course in Moral Theology consisting of 6 individual modules.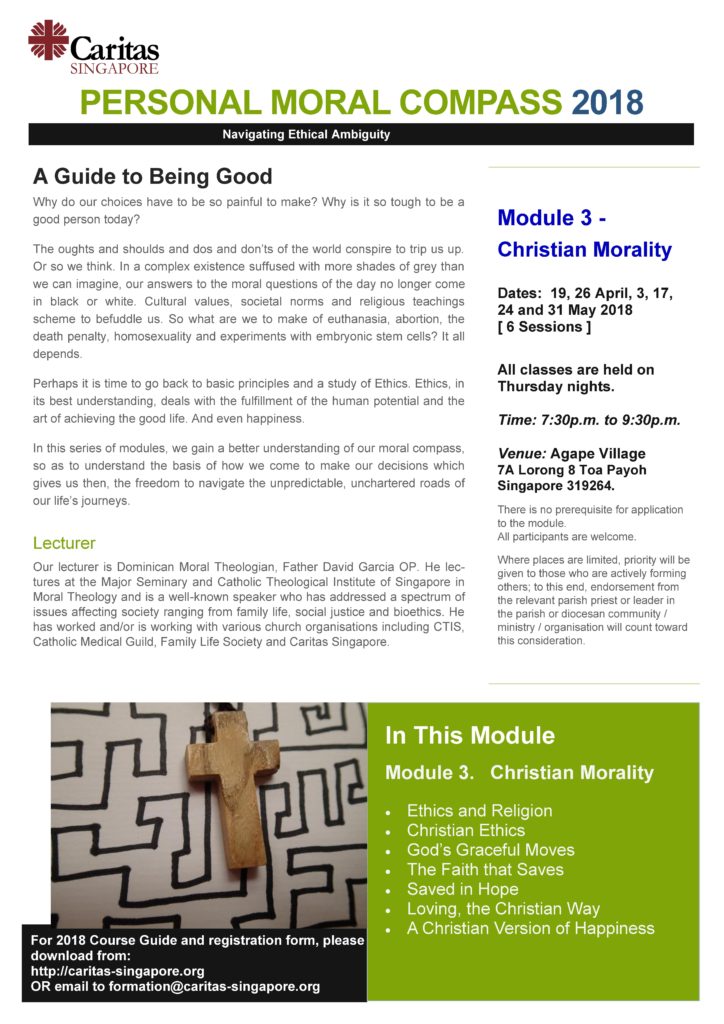 Personal Moral Compass 2018 – module 3 promo flyer
In this Module 3 – 'Christian Morality', Fr Garcia will explore the following topics and themes:
Ethics and Religion
Christian Ethics
God's Graceful Moves
The Faith that Saves
Saved in Hope
Loving, the Christian Way
A Christian Version of Happiness
Dates:  19, 26 April, 3, 17, 24 and 31 May 2018  (6 Sessions)
All classes are held on Thursday nights.
Time: 7:30p.m. to 9:30p.m.
Venue: Agape Village, 7A Lorong 8 Toa Payoh, Singapore 319264.
There is no prerequisite for application to the module. All participants are welcome.
Where places are limited, priority will be given to those who are actively forming others; to this end, endorsement from the relevant parish priest or leader in the parish or diocesan community / ministry / organisation will count toward this consideration.
To register, download the form here Personal Moral Compass Course – registration form for 2018 updated  and email it to formation@caritas-singapore.org.