Catholic Social Worker Mass 2019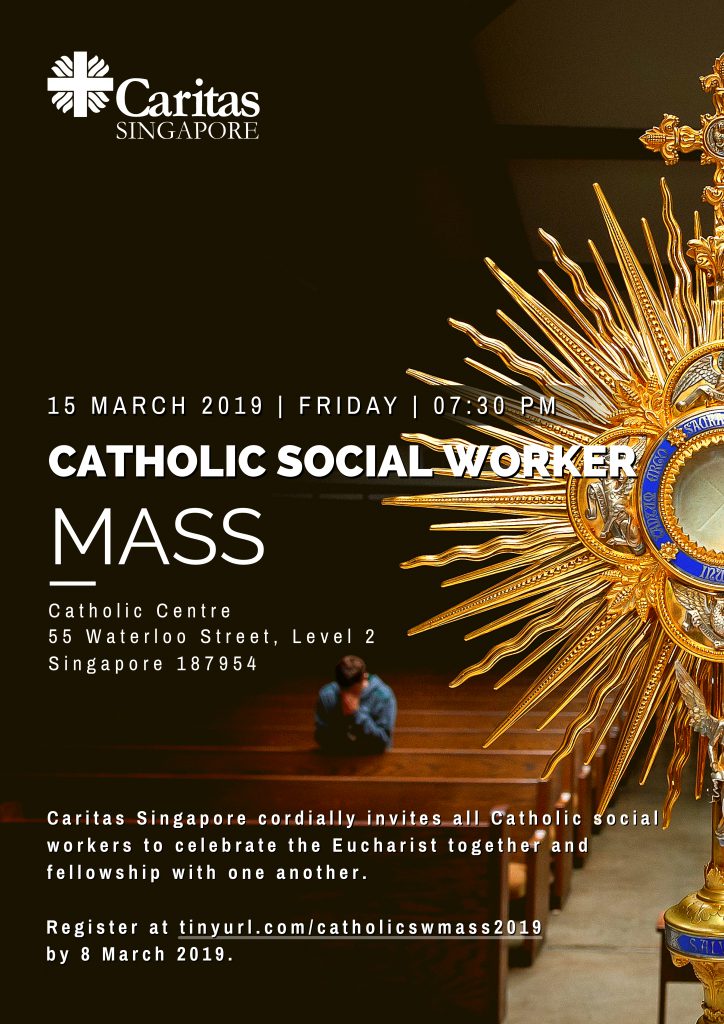 We are excited to announce the formation of a Catholic Social Worker Group!
Comprised of Catholics who are trained in the social work profession, the group held a kick-off meeting on 20 February 2019 at our Caritas Waterloo office to discuss expectations. The informal support group hopes to be witnesses of the faith, exchange knowledge and ideas for social work professional development, and give back to the community.
To mark World Social Work Day, the group will be holding a Catholic Social Worker Mass on Friday, 15 March 2019. All Catholic social workers are invited to celebrate the Eucharist together and fellowship with one another at this momentous event!
Event details
Date: 15 March 2019 (Friday)
Time: 7.30 PM
Venue: Catholic Centre, 55 Waterloo Street, Level 2, Singapore 187954
How to register?
To register for the Mass, please go to tinyurl.com/catholicswmass2019.
Registration will close on Friday, 8 March 2019. For any enquiries, please contact jorain@caritas-singapore.org.