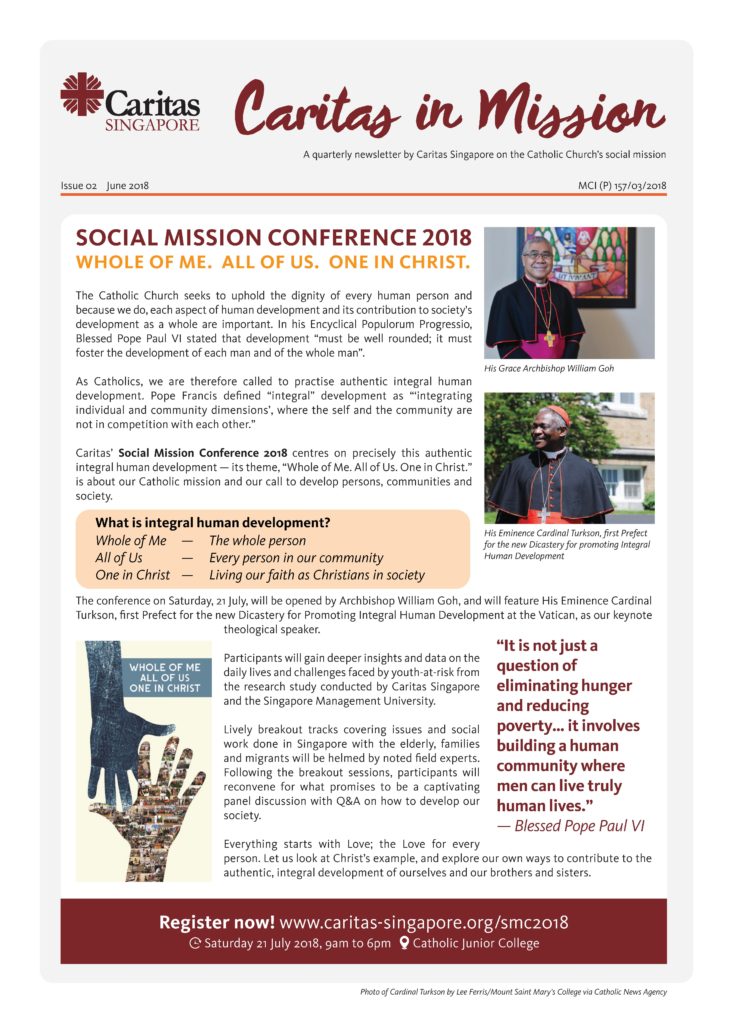 Caritas in Mission Issue 02: June 2018
Second issue of Caritas in Mission (our quarterly newsletter) is out!
The theme for this issue is – Children & Youth, with a feature on our upcoming Social Mission Conference.
In this issue, read inspiring stories of the lives touched by Boys' Town Singapore and Infant Jesus Homes & Children's Centres (IJHCC), and find out more about the resources available for Children and Youth!
The newsletter is available at all Catholic Churches and Caritas Singapore's offices.
Caritas in Mission is our quarterly newsletter on the Catholic Church's social mission. Featuring our work as Caritas Singapore and that of our member organisations, we look forward to sharing more with you in the upcoming issues.