Campaigns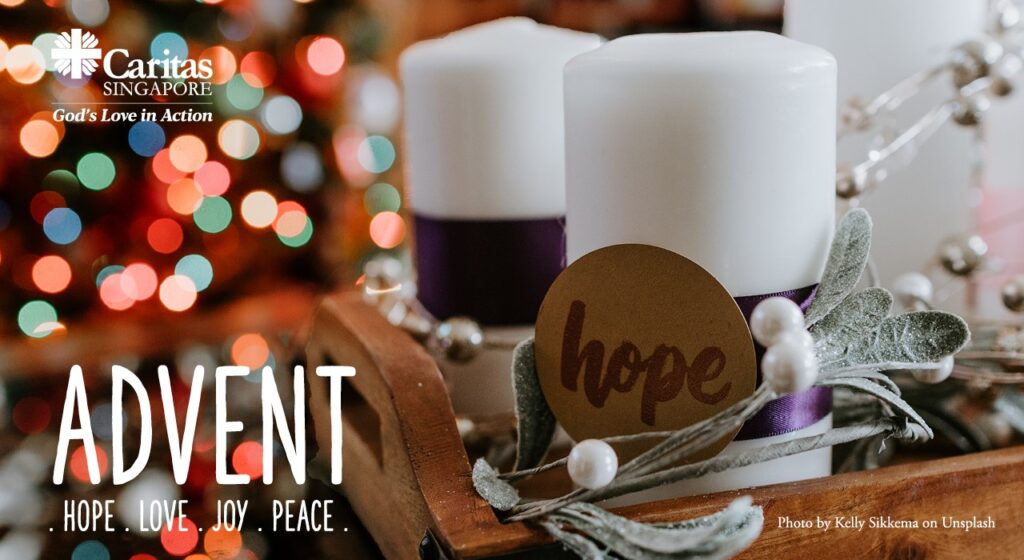 During this Advent season, we remember how unconditionally God loves us and how He has showered us with blessings. As we reflect on this, our hearts grow in gratitude. We thank God for the blessings and gifts of His love. We also thank Him by sharing His love with others.
Your giving this Advent will help empower the Caritas Singapore family to continue to journey and empower people in need in our community, especially during this difficult year.
Learn more about our Advent Fundraiser here!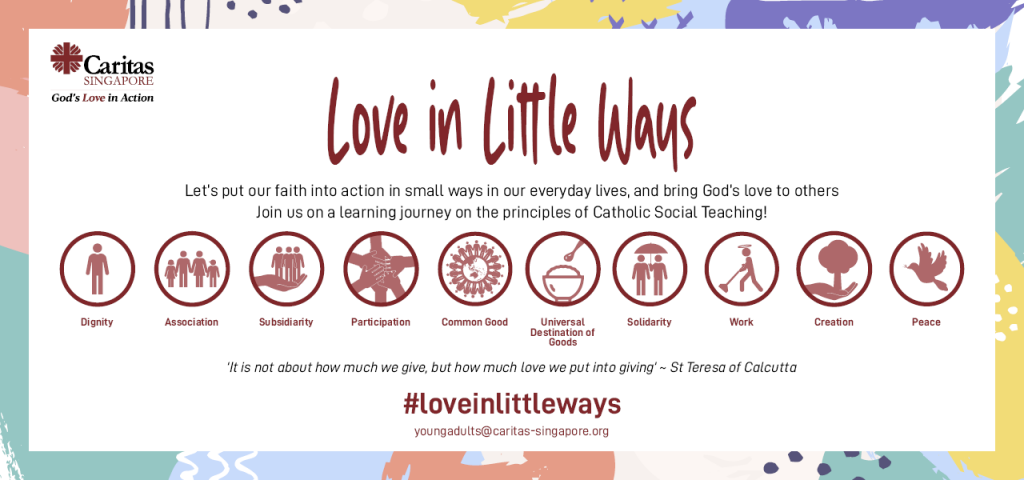 "Love In Little Ways" is an online campaign by the Caritas Young Adults Committee. In an effort to raise awareness of the various principles of the Catholic Social Teaching (CST), the Caritas Young Adults hope to encourage Catholics aged 18–35 to reflect and put the CST into action – through small things in their everyday lives, and bring God's love to others.
Learn more about CST and get involved here!
World Humanitarian Day is celebrated globally on 19 August every year. On this day, we extend our appreciation to people who have committed their life to helping others. This year, Caritas Singapore, would like to thank all our local staff from the Caritas Singapore family who selflessly supported the community during the COVID-19 pandemic.
See some of our local heroes here.
Caritas' work is inspired by Catholic Social Teaching (CST). The Dignity of Creation, one of the principles of CST, reminds us that we are all stewards of the Earth.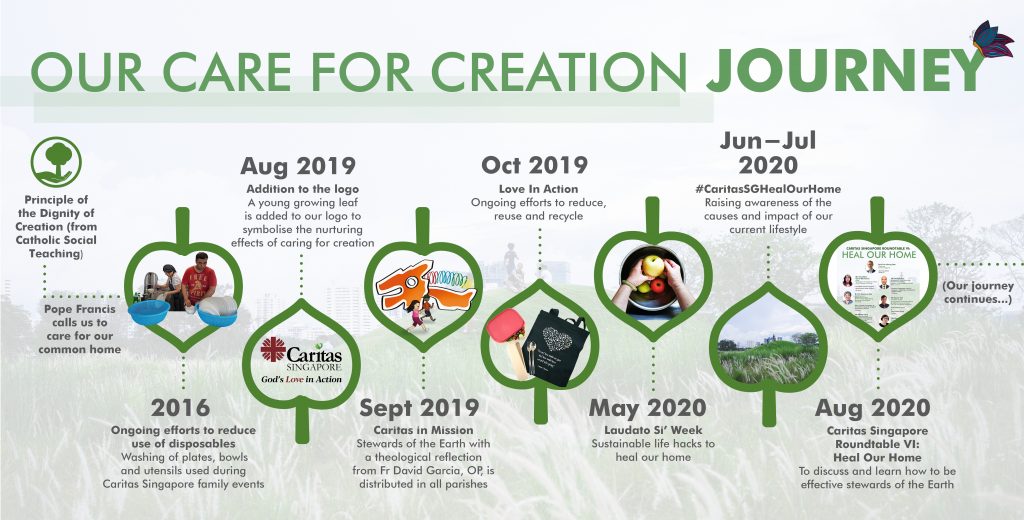 In response to Pope Francis' call to Care for Our Common Home 5 years ago, Caritas Singapore embarked on the Care for Creation journey. Leading by example through raising awareness, encouraging and supporting the Caritas Singapore family towards eco-friendly practices, Caritas hopes to also mobilise the community to be effective stewards of the Earth.
During Laudato Si' Week in May, Pope Francis asked, "What kind of world do we want to leave to those who will come after us?" Watch it here.
Our journey to heal our home continues for future generations and humanity as a whole…
https://www.caritas-singapore.org/heal-our-home/
https://www.caritas-singapore.org/heal-our-home-roundtable/
#ShareJourney

Caritas Internationalis' Share the Journey campaign was launched by Pope Francis at St Peter's Square, Vatican City, on 27 September 2017. The aim of the campaign is to promote a 'culture of encounter' by increasing the spaces and opportunities for migrants and the local community to meet and share.
Click here to find out more about the campaign!