Called to Love, not Judge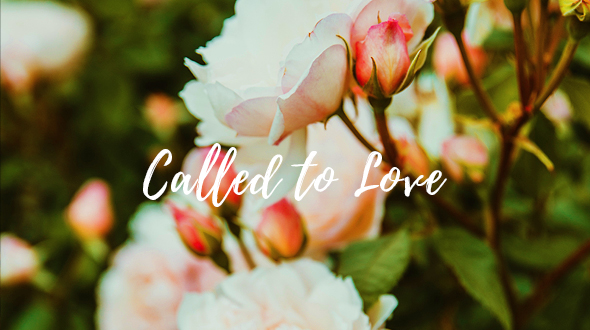 When a young girl with autism started clapping and dancing on the stage during Pope Francis' weekly general audience, Pope Francis had the most loving response. "I ask one thing and everyone should respond in their own heart. Did I pray for her when I saw her? Did I pray so the Lord heals her and protects her? Did I pray for her parents and her family? When we see a person who is suffering, we must pray. This situation should help us always ask this question," he said.
His response is a stark contrast to the ableist and judgemental remarks directed at Mdm Margaret See and Mr Philip Ang, both of whom are parents with disabilities. Mr Ang, who is now a father of two kids, was asked: "Why do you still want to get married and have children despite … (not being able to) take care of yourself? Why do you still want to take on this extra burden?"
There are many times in which we behave like Mdm See and Mr Ang's critical commenters. We assume. We judge without compassion. We criticise. Not just towards strangers who look or behave differently, but also towards people whom we struggle to love at home, at work, or in our community.
Saint Thérèse of Lisieux especially sought to show love to people who were difficult to love! Instead of giving in to antipathy or animosity, she prayed for a disagreeable sister and treated her with so much affection that this sister once asked Saint Thérèse, " ...tell me what attraction you find in me, for whenever we meet, you greet me with such a sweet smile".
Isn't that inspiring?
We too can model after Saint Thérèse. She most likely prayed for the sister as much as she did for all her loved ones. This act of prayer is key to our being able to emulate at least a little of Saint Thérèse's loving actions. To pray for the well-being of all those who have wronged us, those we find hard to forgive, and those we find different. Doing so may be challenging but it allows our soul to mature, to ask God for help to manage and let go of our anger, unforgiveness, or prejudice.
At every moment of every day, we are given this choice to love. No matter how small it might seem, this choice shapes who we are and how we relate to God. ­­
---
Related Stories
---
Jorain Ng is part of the Advocacy and Research team at Caritas Singapore. She thinks she should have been born in the groovy 80s and can often be found listening to Abba and Bee Gees songs.