Building the Kingdom Together Workshop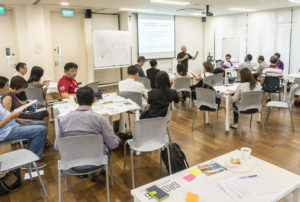 By Fr David Garcia, OP
Do we know how our organisation's mission, processes and work respecting the dignity of each person? Are we applying the principles of CST within our organisation?
These workshops arm participants with knowledge on the main concepts of the CST and time for reflection, sharing and discussion on how to apply these concepts effectively in their respective organisations. Participants walk away with a better understanding of the Principles of Service in the approach to Partnering the Poor.
Target Audience
Caritas Singapore, Member Organisations and Leaders of (Catholic organisations and schools)
Workshop for STAFF of Caritas Singapore and Member organisations
(for staff working for more than 6 months in the organisations)
Workshop for LEADERS (board members, EDs, SDs and Senior Management) of Caritas Singapore and Member organisations
For more information
Contact the Formation Secretariat at 6338 3448 during office hours or email [email protected].