Be Thou My Mission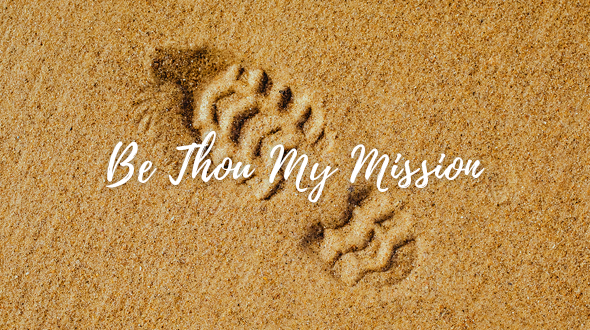 I was assisting at a recent Mass commemorating the Extraordinary Mission Month where during the homily, the Archbishop called for the work of Catholic charities to be concerned with not only delivering services, but also making Jesus known through various acts of love. As an example, His Grace shared a true story about a missionary priest who was posted to a community in Africa, and successfully established many Catholic institutions offering healthcare, educational programmes and social services. The demanding work took a toll on his health and he returned home to Europe to recuperate.
When he returned to Africa a year later, he found to his dismay that the institutions are no longer Catholic. Crestfallen and puzzled by this development, the priest sought out an ex-parishioner who shared, "Father, we are very grateful to you for uplifting and improving our lives… but the pastors brought us Jesus."
Through the pastors, the African community found rest in Jesus, their true love; they held fast and wouldn't let him go (cf. Song of Songs 3:4).
It dawned on me that the human person is constantly seeking for fulfilment, and that fulfilment comes from resting in God's love. I couldn't help but recall what Saint Augustine said in his writings, "You have made us for yourself, O Lord, and our hearts are restless until they can find rest in You" (The Confessions, Saint Augustine).
Our Christian charitable activities are meant to make present here and now the love and rest which men always needs (cf. Deus Caritas Est, 31b). Hence, our work is not only about bringing immediate relief to present conditions, but fulfilling our mission of following in Jesus' footsteps, identifying and emulating His works, and in building God's kingdom.
How can we do that? One primary way is to create communities, places for support where modest, yet meaningful experiences can be shared and love experienced. Communities are the seeds of life, of justice, of affection and of hope through which the Lord changes the world and the people in it.
In the Extraordinary Missionary Month October 2019, we are given the theme "Baptized and Sent: The Church of Christ on Mission in the World". Let us take up our mission, learn from the many good examples of selfless care and giving in last fortnight's news articles, and bring a little bit of Jesus to the people around us.
---
Related Stories
---
Jacob Soo is the Formation and Membership Executive at Caritas Singapore, and serves at the Cathedral of the Good Shepherd. He finds joy in strong cups of black coffee, Catholic spirituality books, and conversations on the faith.