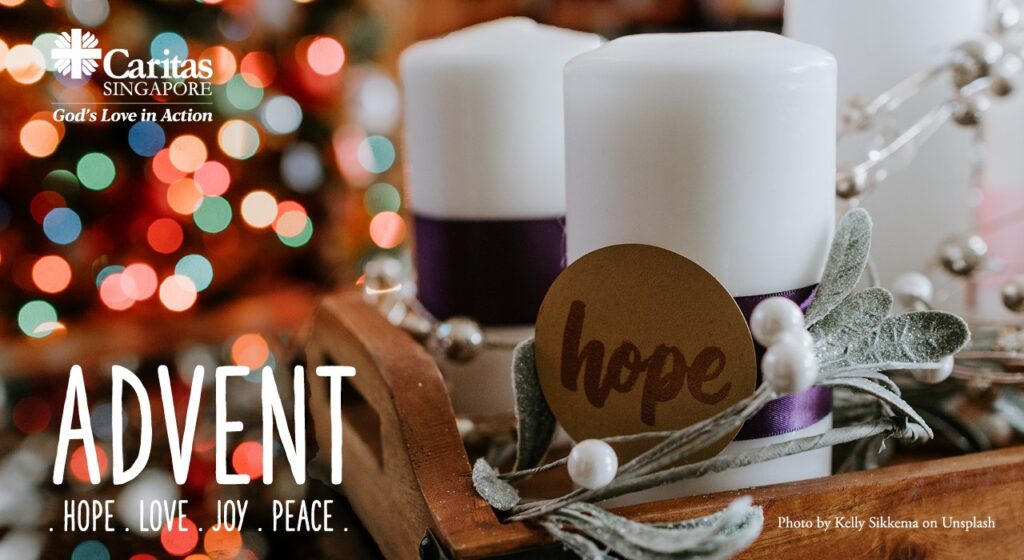 The season of Advent is here! During Advent, we glorify God for coming into our lives through the birth of Jesus.
During this holy season, we remember how unconditionally God loves us and how He has showered us with blessings. As we reflect on this, our hearts grow in gratitude. We thank God for the blessings and gifts of His love. We also thank Him by sharing His love with others.
Your giving this Advent will help empower the Caritas Singapore family to continue to journey and empower people in need in our community, especially during this difficult year.
Caritas Singapore continues to make a difference in the lives of our community here in Singapore. Our work supports a wide array of causes such as the poor, children, youth-at-risk, families, prisoners, elderly, sick, people with life-limiting illnesses, people with HIV/AIDS, those with disabilities, migrant workers, and people with legal and medical needs.
Make a gift this Advent that will change lives. You can make a difference!
We have a limited stock of Caritas reusable face masks which we hope to bless all donations of $100 and above.
Click here to support the Caritas Singapore family!
The Advent Fundraiser ends on 31 Dec 2020.