When Marie had a stroke in 2018, she had to stop working. She was a cook in a kindergarten for seven years before, and now she felt dejected and worried about how she would cope financially.
Help came in the form of a 'good Samaritan' nurse who informed Marie about Abilities Beyond Limitations and Expectations' (ABLE's) services while she was recovering in Tan Tock Seng Hospital.
Marie soon joined ABLE's Return-to-Work programme and started rebuilding her life through physiotherapy. She also attended employment support sessions under the guidance of ABLE's multi-disciplinary Rehabilitation team.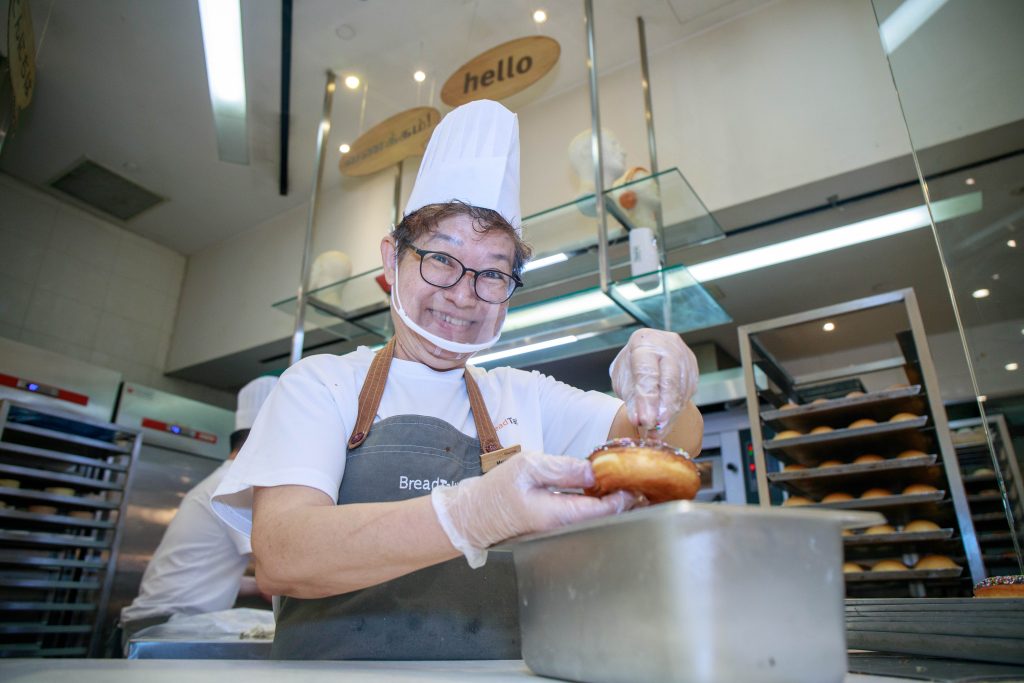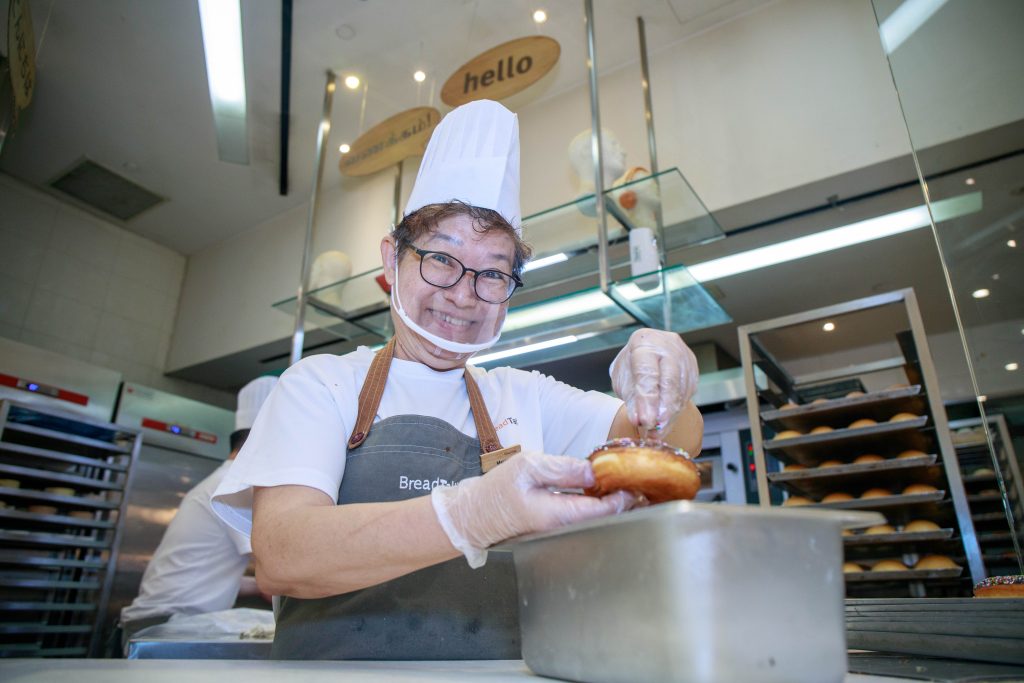 Marie regained her confidence and participated in an in-house work trial between September to October 2018, conducting a telephone survey as part of a collaboration project with North West Community Development Council.
"I felt more positive and encouraged after attending the programmes," Marie shared. "From this job trial experience, I have learnt to be more patient and not to give up even when faced with challenges."
Marie also attended a Workforce Skills Qualifications (WSQ) training in Effective Workplace Communications to improve her employability. After completing the training, Marie was even more determined to secure employment.
This presented itself as a job interview opportunity with BreadTalk. Marie was both excited and apprehensive as it was her first-ever formal job interview. This soon turned to delight when she was offered the position of Pastry Artist at BreadTalk's outlet at Nex. Her job involves decorating pastries such as doughnuts, croissants, bread, and pizza.
Starting work at BreadTalk was nerve-racking for Marie. She was unsure if she could cope within the compact workspace and during busy periods. Her initial concerns were addressed during ABLE's job support visits. Gradually, Marie adapted well in her role and improved her working speed with the support of both the ABLE Rehabilitation team and her fellow BreadTalk colleagues.
Ultimately, Marie's positive attitude and willingness to learn enabled her to regain a productive and independent life.