PUBLIC TALKS @ AGAPE VILLAGE | Understanding Labour, Birth & Postnatal Self-Care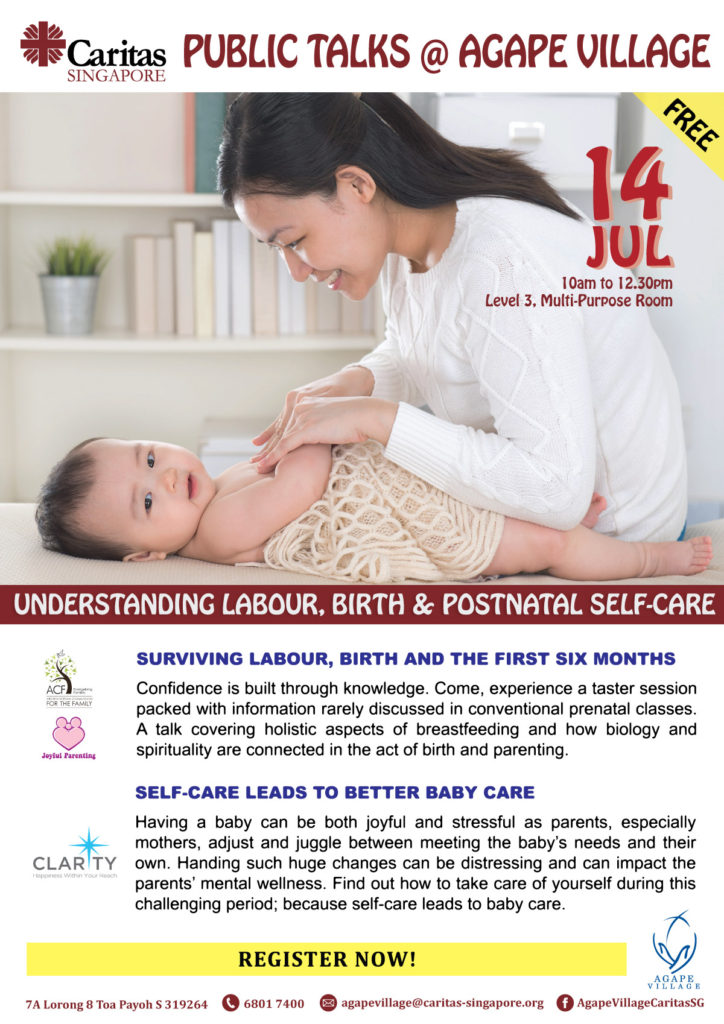 Come be an empowered-parent! Gain insights & tips from professionals & trainers in the field of counselling, psychology, childbirth education & breastfeeding. Learn from experienced mothers as you listen to their struggles & triumphs on their journey of parenthood.
To register, email agapevillage@caritas-singapore.org or call 6801 7400 (10am-6pm, Mon-Fri).