Job Opportunity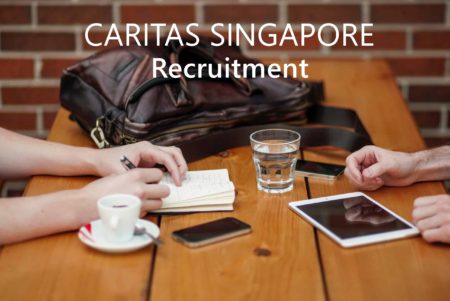 Caritas Singapore seeks to hire a suitable candidate for the position of Communications Executive.
Job description
• Working with the Communications team, the candidate will manage Caritas Singapore's publications, various digital platforms, and pitch media stories
• He/She will create interesting content (website, newsletter, annual report), and manage internal and external communications to achieve corporate objectives
• He/She will manage publicity of events, services and programmes under Caritas Singapore
Desired qualifications and attributes
• At least 3 years of Corporate Communications experience, including the management of social media
• Be able to work in a team and independently
• Be able to work with freelancers and volunteers
• Excellent writing/editing and verbal communication skills
• Sincere commitment to work collaboratively with various departments in the Caritas family. Experience in a non-profit charity is an advantage.
Please submit your CV (including photo, last drawn and expected salary) to hr@caritas-singapore.org by 3 July 2018.
We regret that only shortlisted candidates will be notified.